13 Newborn Photoshoots That Went Hilariously Wrong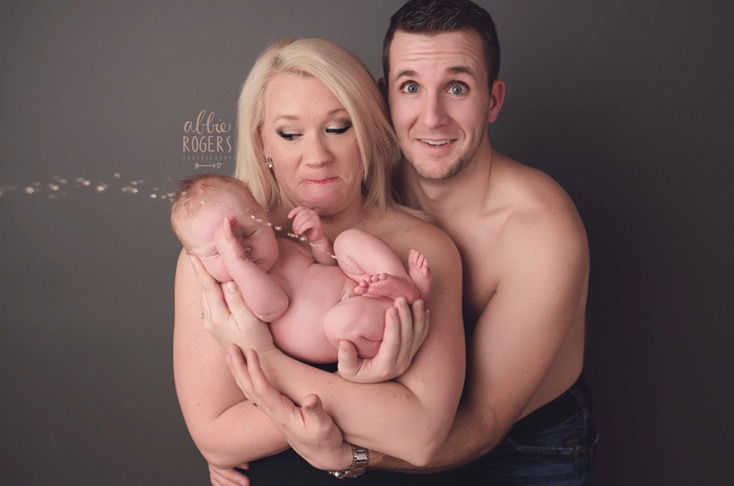 Many new parents look forward to their baby's first professional photoshoot. A glossy, high-quality portrait looks great in any baby book, and makes for an instant family keepsake that will last for many years to come.
And yet, just like anything involving babies, these photoshoots rarely go according to plan. Even the best photographer and the most patient parents can only do so much to get a baby to sit still and smile. Often these photoshoots result in more "outtakes" than keepers.
Enjoy this selection of baby photo outtakes below. If there's one thing we hope you take away from this, it's that when it comes to babies, you never have too many towels. And if there's a second takeaway, it's that an "outtake" photo can be more honest than a "perfect" one.
Fair warning: There be bodily fluids ahead! Many, many bodily fluids. Don't say we didn't warn you!
1. Rinse And Repeat

2. Little Squirt

3. Sibling Rivalry

4. Missing Naptime

5. "I'm waiting."

6. Making His Feelings Known

7. "Smile! Well…close enough."

8. Finding Balance

9. The Encore

10. Sometimes, All You Can Do Is Laugh.

11. In Your Eye

12. Life With A Baby Is A Picnic

13. Squeeze Play

h/t: Simple Most
---