20+ Actually Tattoo Cover-Ups That Prove You Can Reinvent Yourself… Sort Of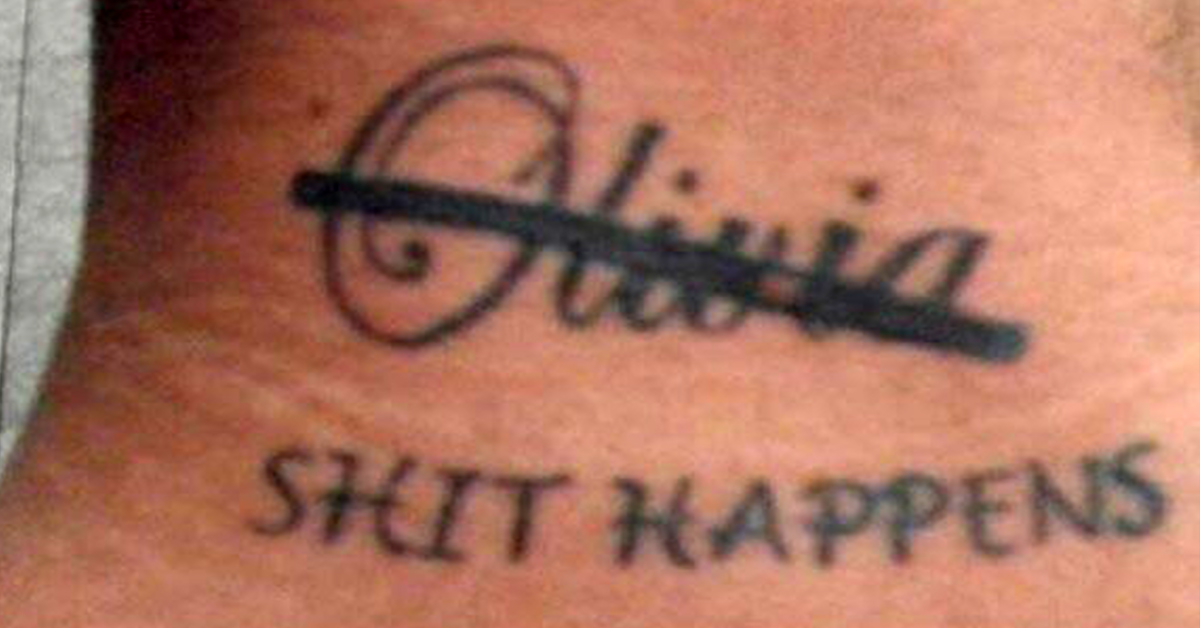 "A tattoo is forever," some people will say. Which, yeah, ok. That's true. But also no, it isn't! Nothing is forever! Not love nor life (sorry), and certainly not tattoos, which can be A) lasered off and B) covered up. Here are 30 people who went the "B" route, and haven't looked back since"
30. This perfect inception:

29. This party dog…turned party dog:

28. This seemingly impossible change:

27. This "Cruci-fixed":

26. This ex-wife:

25. And this one:

24. This beautiful execution from snake-grabbing eagle to cosmic eye:

23. These maple leaves turned floral adornments:

22. This Koi Fish cover up:

21. This tribal tat turned samurai:

20. This blurry spider update:

19. This ex situation:

18. This much-improved lion:

17. This running cactus, reimagined:

16. Cute dog gets a makeover:

15. This Deadpool…tattooing a Deadpool…tattoo:

"I got the Deadpool logo on Friday the 13th and wasn't paying attention hence the reason the colors are off and it looks so bad. So went to get it covered and decided this was better!"
14. This gorgeous owl covering a feather:

13. This ex-wife cover up:

12. This night landscape:

11. This unbelievable floral masterpiece:

10.

9. This grandma, revived:

8. This tribal back tat turned floral bouquet:

7. This Pulp Fiction scene, updated:

6. This Batman…returns:

5. This tribal shark turned realistic:

4. This derpy owl turned beautiful owl:

3. This ink-blotter Hulk to realistic Hulk:

2. This symbol of hate turned into one of beauty:

1. This Papa John disappointment:

---