An AFP-Style Engagement Shoot
When a couples take engagement photos, often their attempt to make something memorable falls short–something we've featured dozens of times here at AFP. And when couple Caitlyn Campbell and Andrew Tucker recently got engaged, they took inspiration from our awkward engagement photo motif and decided to do an intentionally awkward engagement photoshoot.
Caitlyn and Andrew approached photographer Zoee Davis of Evergreen Film Co. with their idea, and Davis was thrilled to try something fun and unusual.
The duo definitely came prepared to bring the awkwardness. Caitlyn wore a green turtleneck-flower vest combo, while he rocked some Dad Jorts, which automatically increase any photos awkwardness by 30%. (It's science.)
Below, check out a gallery of Caitlyn and Andrew's efforts. We love the results, and we wish them the best!
1. A "back-to-back stack"? Well done.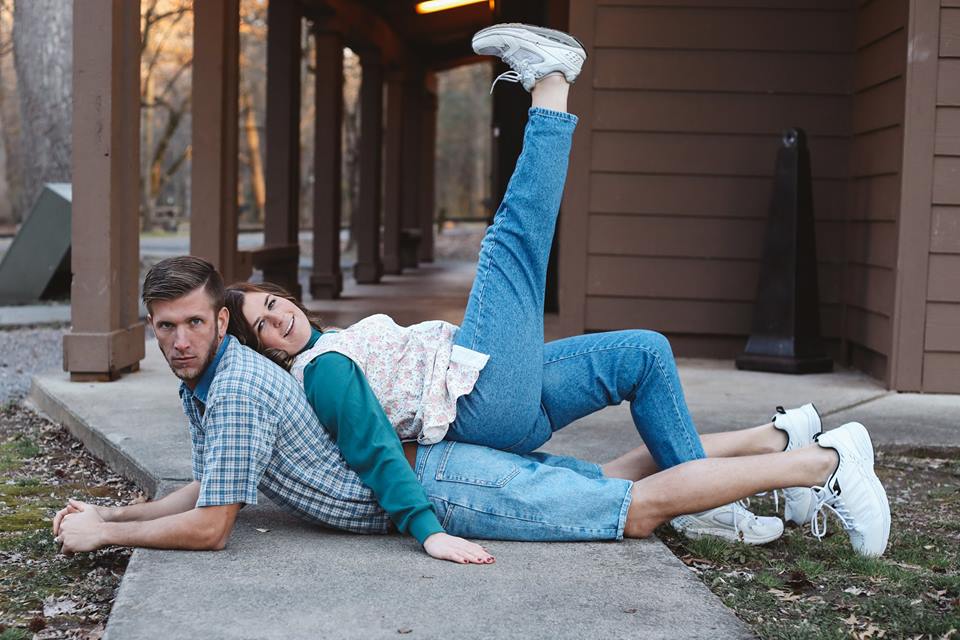 2. Warning: take "blowing dandelion" photos at your own risk.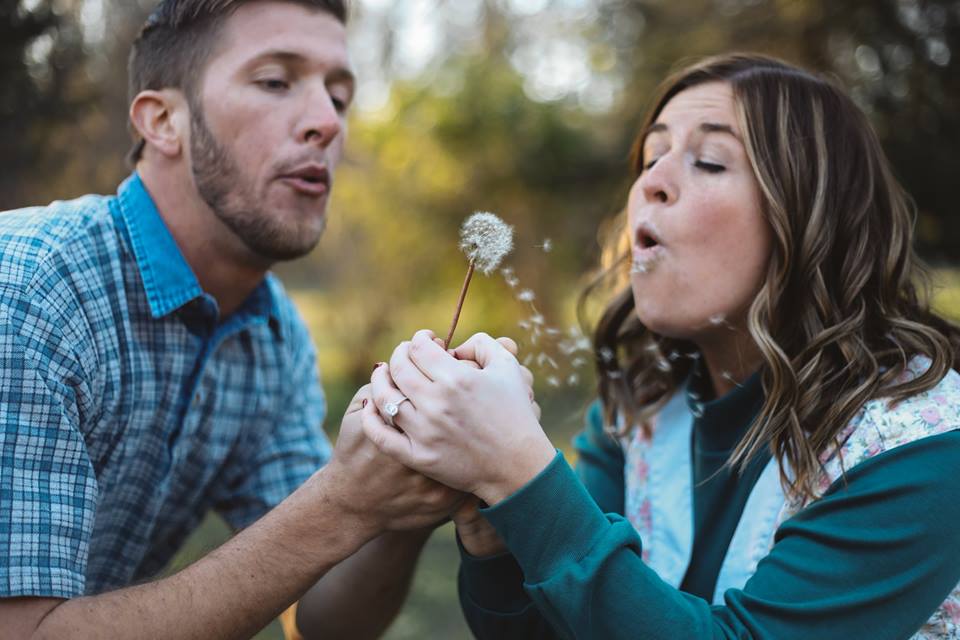 3. Too big for the four-wheeler? No problem!
4. A piggyback ride, with neither of their faces visible, and it's focused on Andrew's crotch.
5. Seeing their faces only makes it more awkward.
---