Lesson Learned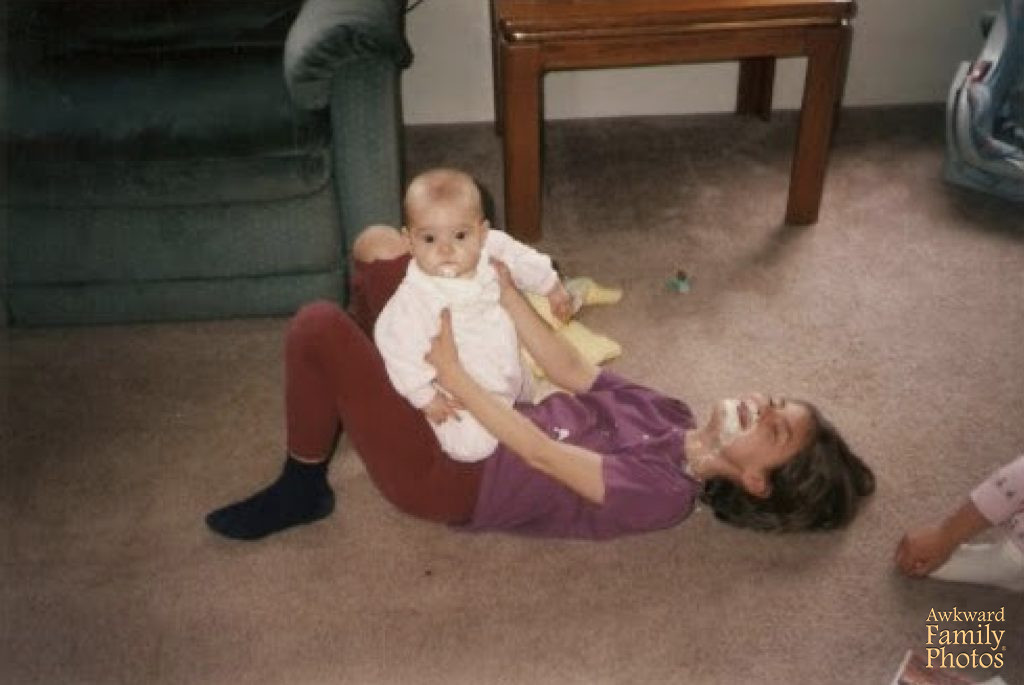 "This picture is of my little sister Noelle and me. This was from sometime in 1996. The fact that I was nine years old is my only excuse for my extraordinary bad outfit.
I loved playing with my baby sister. I am 9 years older than her, so I was able to be more interactive with her as a baby than I had been with my other younger siblings. So I was holding her up in the air over my head, playing 'airplane.' The following conversation occurred between my mom and I, moments before this photo was taken:
Mom: Rachel, she just ate, you probably shouldn't do that.
Rachel: No, she burped she will be fine.
Mom: It really isn't a good idea.
Rachel: But she is having so much fun.
*Noelle proceeds to spit up all over Rachel's face*
Rachel: AHHHHHHH! MOM I NEED A TOWEL!
*Mom runs and grabs a camera*
*click*
Mom: Told ya.
One of the best examples ever of 'Mommy Knows Best.'"
(submitted by Rachel)
---