Lists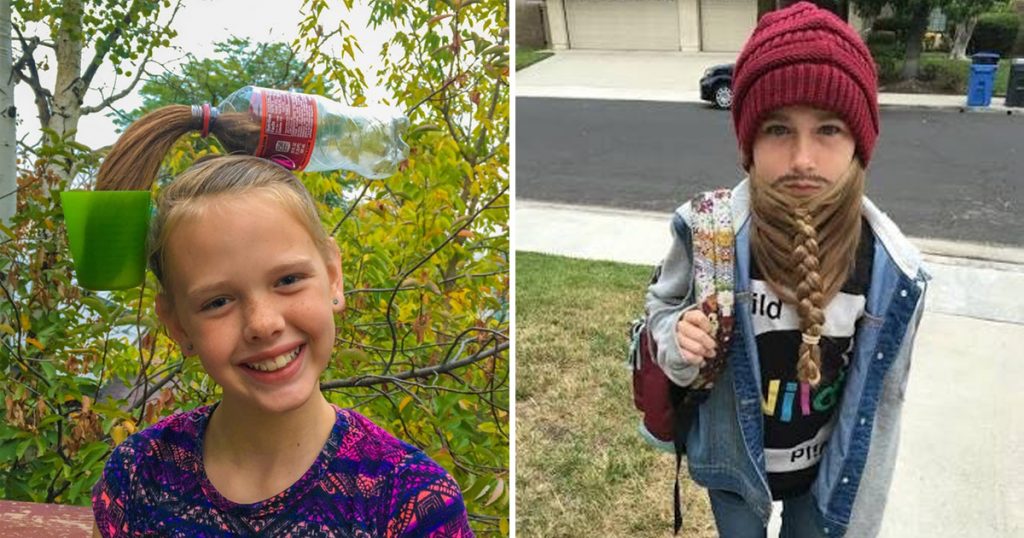 In recent years, schools have been celebrating "Crazy Hair Day," a day when students are encouraged to wear their hair in the wackiest way possible. It's both...
While artist Conor Nickerson was looking through old childhood photos of himself, he couldn't help but wonder what would happen if he inserted his present-day self into...
When Reddit user bigshoop78's father wasn't able to make it to her wedding, her sister decided to photoshop him in. He went from not in attendance to stealing the...
For most of us,  getting our first smart phone opened up all sorts of possibilities. With so many apps and features, a smartphone quickly becomes an integral part of our everyday...
In recent years, there haven't been too many crazy new haircuts. What do we have, really? The man bun? The Bieber? The "whatever that thing on Shingy's head...
When you get to a certain age, we suppose you've earned the right to offend a few people and there's no better way to do than with a highly inappropriate t-shirt....
When it comes to Dad, if he's got it, he's going to flaunt it. And if he doesn't, well, he's still going to flaunt it. Let's celebrate "the man...
This is the reason that proofreaders were invented. Whether it's a missed space, a misplaced punctuation, or just a miss in general, these half-baked signs are a reminder...
Love conquers all, right? These couples prove that fate has a really good sense of humor. 1. Mr. & Mrs. Golden-Showers 2. Mr. & Mrs. MacDonald- Burger 3. Mr. & Mrs....
When Dad, photographer, and heavy metal fan Brian Reda posted a photo to Reddit a couple years ago, he thought it would give people a smile. The photo showed his...