Articles
Robbie Tripp, the "I Love My Curvy Wife Guy" known for a polarizing Instagram post, is still trying capitalize on his meme fame, most recently with a book called Create...
Mom and Dad did their best with what they had . And while it eventually put them on Easy Street, you laughed last by forcing them to spend it on a 2nd-rate nursing home. 1. Your...
Not everyone loves their name. Maybe you feel like there are too many Kevins or Rachels, or that your parents getting creative by spelling "Ashley" like "Aeshly" isn't...
Many of us have had the unappealing experience of getting ghosted by someone we were truly into. Whether it was after a first date, after texting for a while, or even after...
Police departments often use social media and social networking to catch criminals by posting wanted signs and photos to their accounts. And, many times, they catch the people...
When it comes to weddings and demands, most brides expect a lot from their friends and family. It's no secret that women want their special days to be "perfect," and almost...
An abusive parrot named Jessie got herself stuck on a roof in North London, and proceeded to continually scream "f-ck off" at firefighters when they tried to rescue...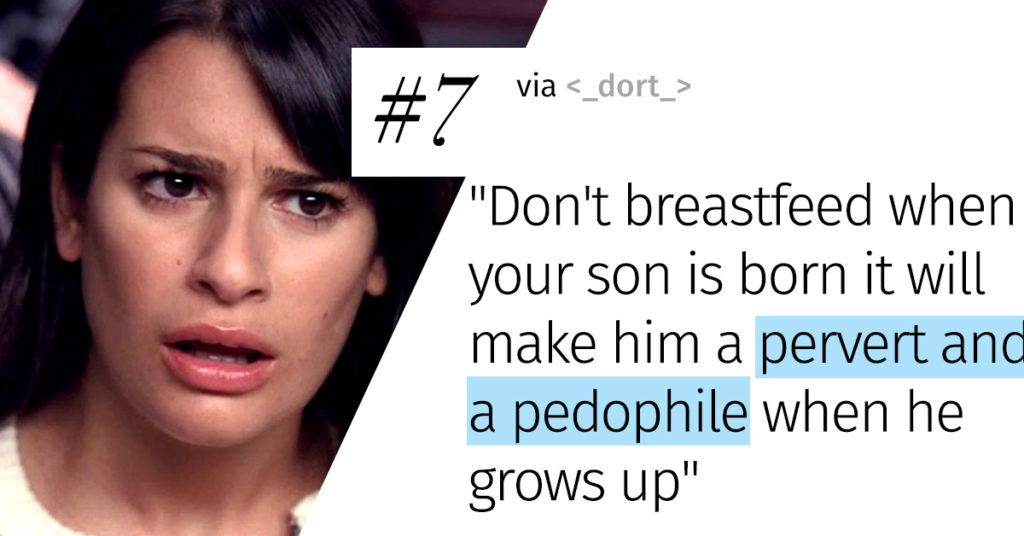 In times of distress, we often turn to the ones closest to us for advice. Sometimes that advice is comforting and helpful, but other times it's just downright ridiculous. It...
Chrissy Teigen—mom, cookbook author, model, Twitter queen, and just general breath of fresh air in human form—posted an absolutely adorable picture of her son Miles on...
On the one hand, it's difficult not to believe that your own kids are the smartest, most precious and unique little creatures on the face of the planet. On the other, the trials...