Articles
Gender reveal parties have been a trend among parents-to-be for a while now. An announcement that used to be made via voicemail is now an event with couples coming up with more...
They were cropped at the ankle, with tapered legs that accentuated the width of your thighs, a sky-blue color that matched Jon Bon Jovi's eyes, denim so thick you could...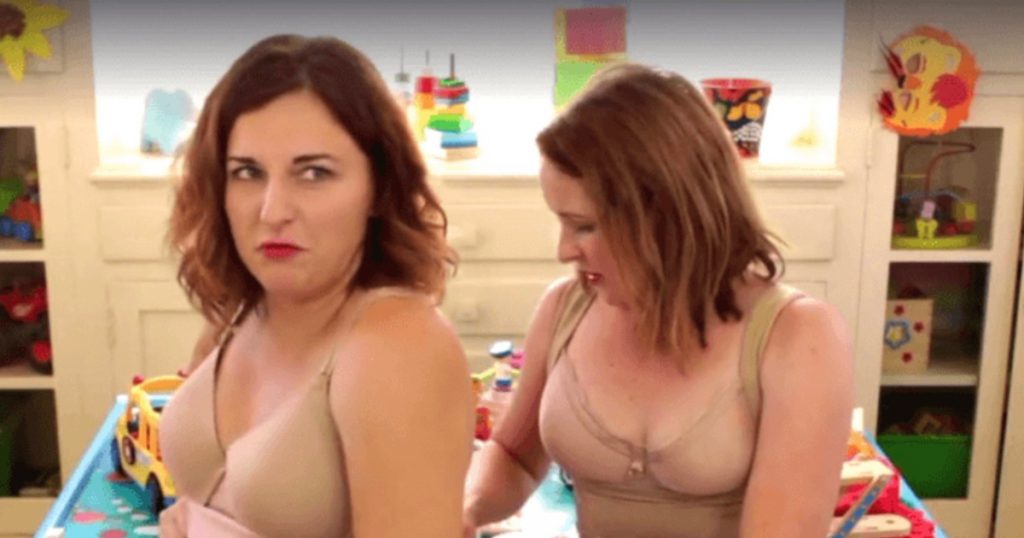 If you've ever looked down at yourself while forcing your flab into multiple layers of nude spandex and thought "what the eff am I doing," #IMomSoHard may have...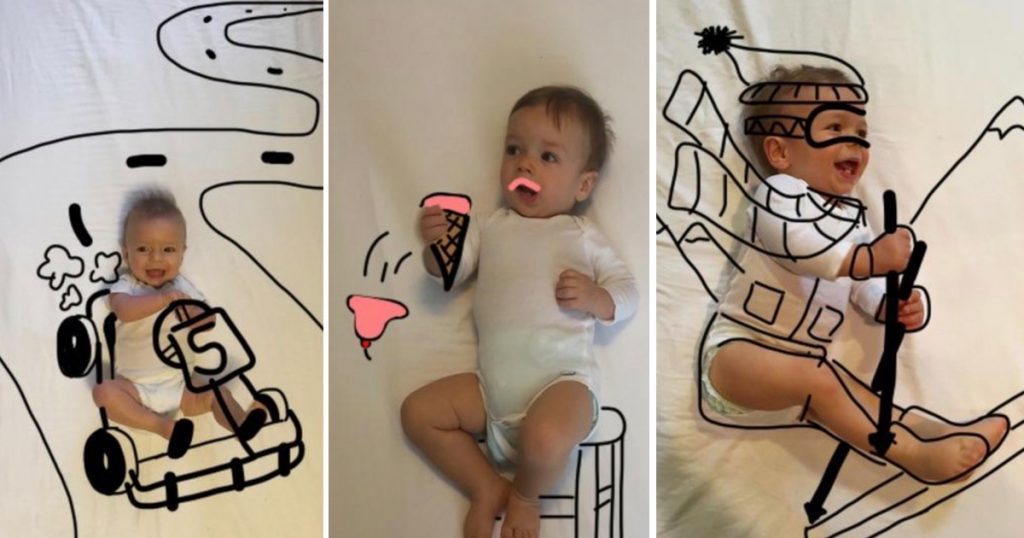 Having a baby is one of life's biggest milestones, but it's also one of the busiest time's of a person's life. All the diaper changing, crib assembling, and failed co-sleeping blurs together, and it can be a challenge to stop and appreciate the precious time before its gone.
That might be why, when one mom wanted to document her son's first year, she decided to get creative. She made a monthly calendar depicting her baby enjoying many of life's great adventures. Not only is it an amazing art project, it's also a great way to spend time with the little man.
So if you're gearing up to make your own baby book, the bar has been seriously raised.
1. January
2. February
3. March
4. April
5. May
6. June
7. July
8. August
9. September
10. October
One day, people in the future will look at pictures of us and laugh at how outdated our clothes look. It's the circle of life. And nothing reminds us of this fact better...
"Totally legit note I got home from my 7-year-old's school today."
Dear parents, 
Nathan has been doing good in all his classes except VIDEO GAME CLASS. If he does not stay up all night playing video games, he will get kicked out of school!!! Start letting him stay up all night & start tonight! He can play anything, computer, Wii, iPod, iPad, phone, and any other elecktronick. 
from, 
the school"
(via source)
"Happy wedding shower, Jana. Love the sign!"
Eating out is one of life's great joys…until you have children and then it becomes a struggle for survival. And how do you make it through an entire meal without...
Any photographer will tell you that there are few subjects greater or more challenging than the human face and any attempt to alter or retouch something so complex must be done...
When you think about it, Santa Claus sure seems like he's on a bit of a high horse. Who is he, you might ask, to pass some moral judgment on us, and to dole out punishment...