Articles
Yes, it's Thanksgiving again. Every year around this time, families all across the United States cross great distances, brave storms and crowded airports, and spend hours...
Sure, everybody has their own tips and tricks about how to cook the Thanksgiving turkey, and it can be hard to remember just what makes the perfect bird. How long should I cook...
Everyone remembers school picture day. You had to get dressed up. When it was time for your photo, you only had a few moments to look your best. And if you screwed up, it could...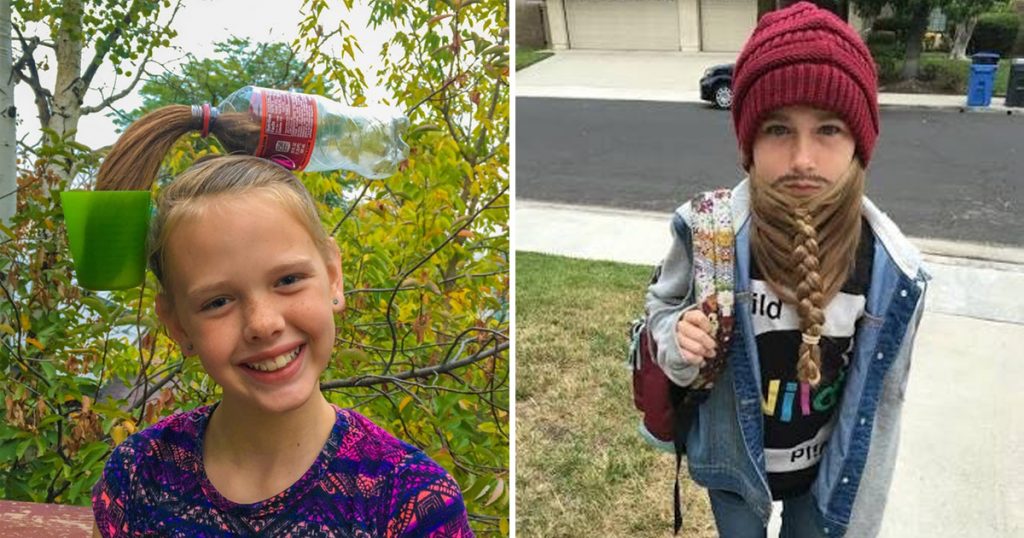 In recent years, schools have been celebrating "Crazy Hair Day," a day when students are encouraged to wear their hair in the wackiest way possible. It's both...
"This is my uncle from Idaho, drinking a beer with Mr. T, aka his pet raccoon. They had many good times over the years." Read More
While artist Conor Nickerson was looking through old childhood photos of himself, he couldn't help but wonder what would happen if he inserted his present-day self into...
Anyone who's given a kid a bath knows it can be a handful–especially when more than one kid is involved. But thanks to one Imgur user who shared a series of text messages from their partner, we may have found the most epic bathtime mess story of all time. Presented with the simple caption "This happened while I was at work," this story will have you reaching for your Hazmat suit.
Be warned: if you're not fond of gross-out stories, TURN BACK NOW.
"At least he tried."
(via source)
Last month, NASA announced that they were looking to hire a new Planetary Protection Officer. This job, which has the most impressive title ever has been around since...