Lists

Birthdays, weddings, retirements. Every happy occasion needs a cake! Well…let's not get ahead of ourselves. The Internet's foremost experts in pastry...

Toddlers have a knack for saying the unexpected. As they begin to figure out language, sometimes the things they say can verge on poetry. Parents everywhere enjoy their...

As most parents can attest, the table is one of the main battlegrounds in the parent-child relationship. Some kids just refuse to eat certain things, often for the weirdest...

If you want to relate to people who lived in a different time than you, probably the worst thing you can do is look at the clothes they wore. And nothing makes us go, "What...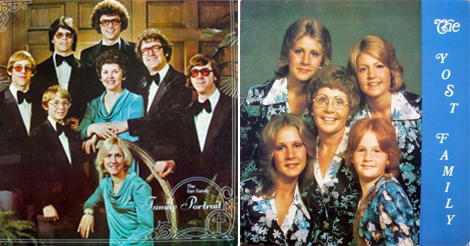 You've heard the expression "The family that prays together, stays together." Well, for some families, that's not enough–they form a band together...

Our friends at Flashbak have struck again, this time combing the nation's libraries and compiling a list of the weirdest non-fiction they could find. The tomes range from...

Some people collect stamps. Other people collect license plates. Or coins. Or Star Wars memorabilia. Or vintage soda cans. Stacy Waldman collects Dicks–vintage photos of...

Courtesy of our friends at Awful Library Books is this collection of titles that inexplicably got published. Be sure to check them out, because nobody at the library did. Read More

Music Magpie showed classic movie posters to children and asked them to come up with the plot. The results are hilarious. Read More

Have you ever seen anyone so excited as the people in these early computer ads? You have not. In the 70's and 80's, when new tech gadgets entered the marketplace, the...