Pregnancy
Nothing wrong with showing your love during the holidays, but let's remember the baby.
(submitted by Willow)
"This is a photo of my mom, my brother, myself, and my soon to be born younger brother. I'm awkwardly in the hockey equipment on the bottom left. A family friend talked mom into having us all pose for this photo. It went on to win some sort of award in a Newport, RI photo show. It also hung in our house while I was growing up, which made for some awkward moments when friends came over."
(story submitted by Sean; photo courtesy of Kim Fuller at www.kimfullerphotography.com)

You've just made a baby. So why not paint like one?
(submitted by Claire)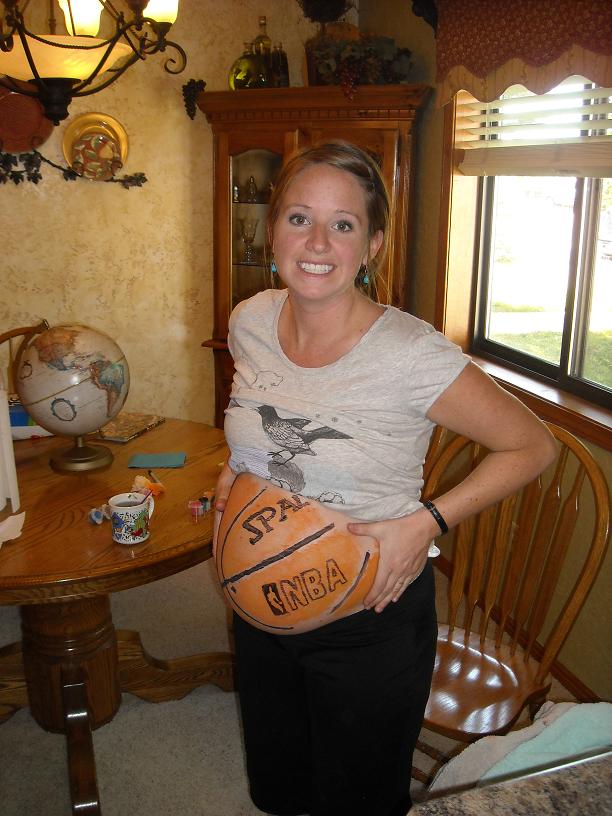 The NBA is recruiting younger and younger these days.
(submitted by Ryan)
"This photo was taken in 2000.
I am the pregnant woman who fainted. What are the chances that the photographer would snap the picture at the EXACT time my eyes rolled in the back of my head? The most hilarious thing about this picture is that my husband is the only one who noticed. His expression is priceless.
My mother begged my father NOT to purchase this picture from the studio, but I insisted. I am so glad I did."
(submitted by Janet)
A reminder of the freedoms we fought so hard for.
(submitted by Brian)
There are so many questions.
(submitted by Darren)
Grandma lasted the longest at 2 days, 14 hours.
(submitted by Tonia)
Proof that a man can be too supportive.
(submitted by John)