Dad Hilariously Fails The Dress-Your-Baby-For-Daycare Test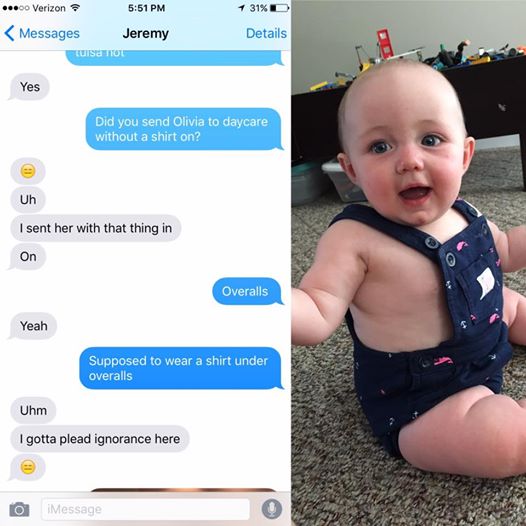 Brooke Hawley-Hasso was in for a surprise when picking up her 7-month-old daughter Olivia from daycare–Olivia was wearing overalls with no shirt underneath. Apparently, her husband Jeremy was responsible for dressing Olivia that morning, and didn't know a shirt was necessary.
Luckily, everyone had a sense of humor about the situation. "Another mom standing there was cracking up," Brooke said. Brooke later shared her uncomfortable text exchange with her husband on Ellen DeGeneres's Facebook page.
Don't feel bad, Jeremy. We've all been there.
(via The Huffington Post) 
---