This Dad Dressed As Alan From 'The Hangover' For His Trip To Vegas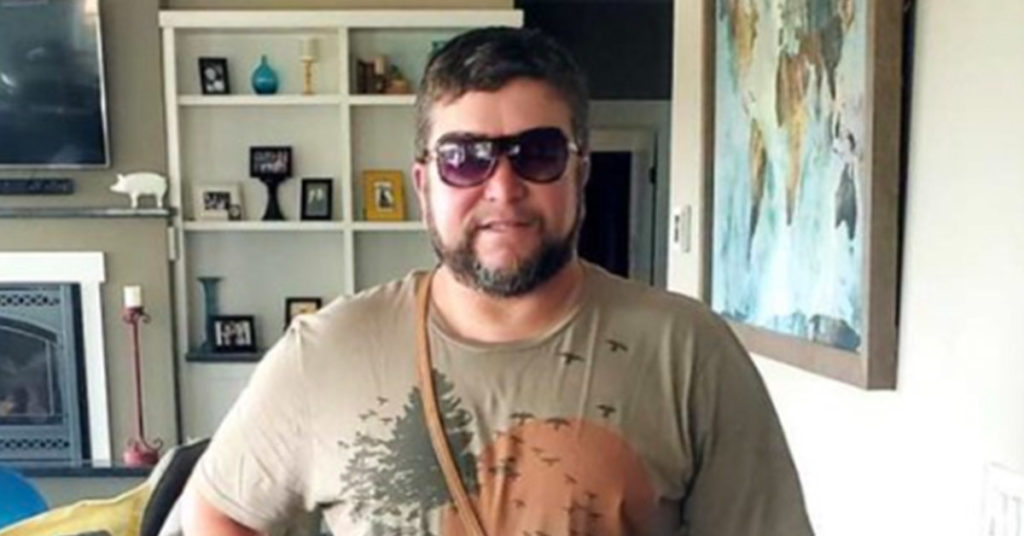 When it comes to parents, they're pretty much the masters of embarrassing their kids. Most of the time, they're trying to be cool and funny (and "hip"), but they end up making a fool of us all.
One dad is making waves on Twitter for his brilliant outfit for his trip to Las Vegas, as shared by his daughter. Madison graced all of our timelines with this picture of her dad in full-on Alan gear for his trip to the strip. He even found himself his satchel.
So my dads going to Vegas today and this is what he decided to wear??‍♀️ pic.twitter.com/nx7Z0ivvTF

— madison (@MaddieMMoore) August 8, 2018
And, he actually wore the entire outfit out.
#ifitsnotfundontdoit pic.twitter.com/1t7kCD6plw

— P Moore (@6elkhorn) August 10, 2018
#thishappenedforreal pic.twitter.com/CypQ7JC6Gv

— Heather Moore (@Heather3Moore) August 11, 2018
Madison posed the question to the official movie page–who wore it better?
@TheHangover who wore it better?

— madison (@MaddieMMoore) August 10, 2018
Regardless of what they have to say, it's no secret that Twitter is obsessed with this father and his amazing sense of humor (and movie taste).
Can I get your dads autograph

— owen swartz™ (@owen_swartz3) August 12, 2018
Classic lmfao????

— Niesha Love (@loveis716) August 11, 2018
Savage ?? pic.twitter.com/Ogw8BNbwst

— Jennifer ???? (@travelistajen) August 11, 2018
Dad of tha year! Got my vote

— ?TIP_WHO? (@state_property6) August 11, 2018
Wolf pack of one!

— Jim Penson (@banjoist123) August 11, 2018
Your dad is a legend.

— Kindra on Hiatus ? (@kinstellations) August 11, 2018
Tell him to give Leslie a call pic.twitter.com/7wm3rXiVdG

— 2.7.5 Royalty (@_TripGod_) August 10, 2018
Your dad already a legend

— papacote (@willykarayzay) August 10, 2018
Yo tell your dad if he needs friends to lmk he seems like a good buddy????

— B-radical! (@Trill_Shitty) August 10, 2018
Damn. So I am not the Best Dad Ever. /Relinquishes crown

— Mark McGuire (@MJMcGuire) August 11, 2018
Your Dad is the ?. May God bless and keep him. #AlanGarner

— Donald King (@dbking65) August 11, 2018
---