Man Photographs Trip Following In Grandparents' Footsteps
Sometimes a coincidence can lead to something great. Back in 2012, a week before Christian Carollo was set to visit the Oregon Coast, he stumbled on a box of his grandparents' vacation slides that happened to contain images of the very place he was about to visit. He saw an opportunity: why not recreate some of the photos himself? He did just that, and the response was so positive, he decided to recreate more of their travel slides from around the country. Luckily for him, his grandmother kept a travel journal that details the locations in the slides, which allows him to recreate the photos with precision.
Carollo calls his recreations the Past Present Project. But it's more than an exercise in photo recreations–it's also a tribute to the people who gave him his love of travel and photography.
Check out this gallery of Carollo's recreations all around the country.
1. Lucia Lodge, Big Sur, CA. April 1979 & May 2015
2. Fisherman's Grotto, San Francisco, CA. April 1979 & May 2015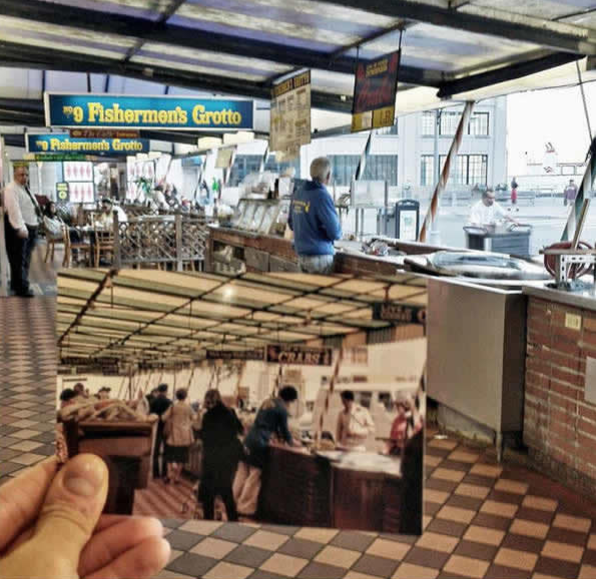 3. Groveland, CA. April 1979 & May 2015
4. Valhalla Pier, South Lake Tahoe, CA. June 1981 & May 2015
5. Cafe du Monde, New Orleans, LA. February 1978 & April 2014
---