When I was pregnant with my first child, my Grandma passed away. I didn't have anything to wear to the funeral, so I had to settle on a low-cut maternity blouse that made my breasts look enormous and made me very self-conscious. After the funeral, one of my aunts approached me and in front of the entire family, loudly announced: "You are getting a fabulous chest!!!" I turned six shades of red and blurted out defensively, "I can't help it. Since I've been pregnant, I've gone up a couple of cup sizes." She was actually referring to a chest of drawers that I had unknowingly inherited….um…yeah…very awkward.
(submitted by Lori)

What are the chances of a growth spurt before the first slow dance?
(submitted by Keith)

"I was a little surprised when the Opryland employee approached my family in the midst of some huge family argument and asked to take a souvenir photo of us. I was even more surprised that mom bought it. She's the only one who attempted to smile."
(submitted by Beth)

This is exactly why kids shouldn't play with fireworks without parental supervision.
(submitted by Roxanne)
For Christmas my moms entire side of the family gets together. One Christmas when the family was exchanging gifts, my great aunt came over to thank me for the ornament I gave her. She said thank you then took a second look at me and my cousin sitting next to me and told us we'd make a cute couple. No one really knew what to say. Awkward.
(submitted by Rachel)

Clearly, all of the other props were occupied at this photo studio.
(submitted by Trevin)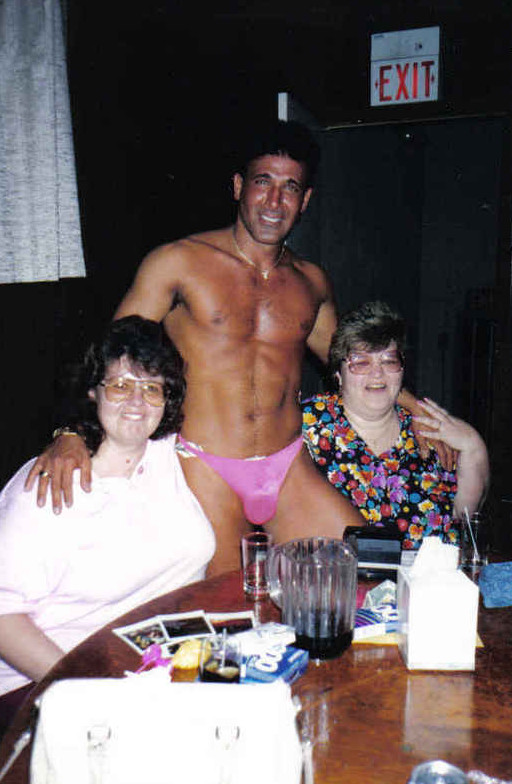 So, that's where he carries his dip.
(submitted by Alisa)

Making pillow-top mattresses and 600 thread-count sheets look really stupid.
(submitted by Michael)
My friends and I were going to go to a concert one weekend, but the night before my Dad insisted that I spend the night at his house so I could attend my younger sister's third birthday party. Of course, my friends had to come with me.When he was driving us back to his house, he pulled out a CD and said he heard it was the hip music. It was Fergie. As the song "Fergalicious" played, we all sat in awkward silence.
As if that wasn't awkward enough, when we got back to his house he read that there was a parental advisory on the album, and apologized to my friends if it was offensive. Not offensive, just the most awkward car ride I've ever experienced.
(submitted by Julia)

Another tedious birthday moment brought to you by Chuck E. Cheese!
(submitted by Mollie)