This Teacher Writes The Funniest Bonus Questions Ever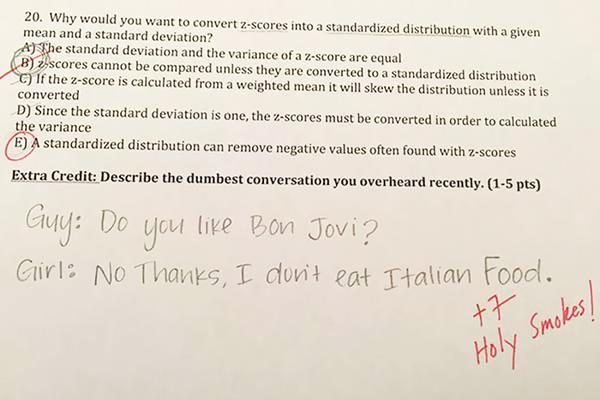 Our thanks to Bored Teachers for discovering this guy. Bored Teachers is a blog focusing on teacher-related humor and on educators who go the extra mile to make school enjoyable. Even if you're not an teacher, they're worth checking out.
Who says math has to be so dry? Recently, Bored Teachers featured a college professor, (Imgur user SharkyTheSharkDog), who rewards his students with hilarious extra credit questions, usually that have nothing to do with math. Ranging from pop culture trivia to weird writing prompts, the questions are a blast and make us wish we were still in school.
1. Full House


2. The Beatles

3. "O Captain, My Captain"

4. Leo's accomplishments

5. Jake from State Farm

6. The pink pen


7. Finish the lyrics

---