The 13 Strangest Board Games Ever

Our friends at Flashbak compiled this list of the most peculiar board games and we thought it was too good not to share.
1. LET'S BE SAFE (1986)

As a kid, can you think of anything more miserable than playing this game? A sampling of the cards:
"A stranger offers you a ride in his dirty black van. Go back five spaces and pick a Therapy Card."
"Your kite is stuck in a power line.  Lose a limb – and a turn."
2. INTERN (1979)

Urine filled bag not included.
3. FEELEY MEELEY (1967)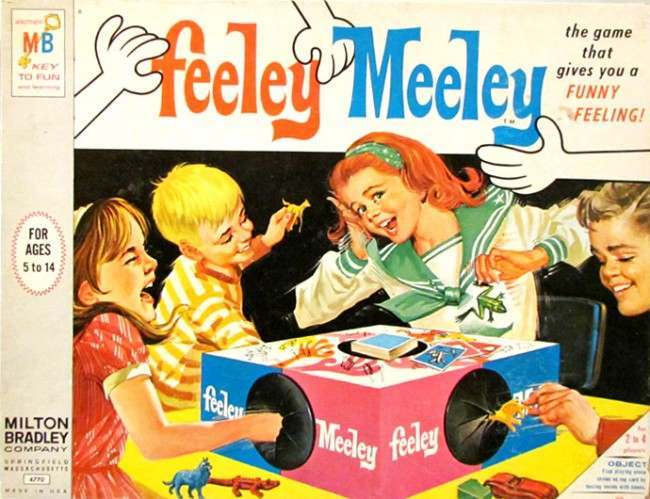 Perhaps it's just my jaded 2014 brain that sees something wildly disturbing in this game.  But as soon as I become resolute that this is all just innocent fun, I take a look at the Japanese version, and my mind is right back in the sewer.

As a sort of obscure reference, I can't help but be reminded of the Gom Jabbar in Dune…. Let's hope this box doesn't come equipped with a needle tipped with "meta-cyanide".
4. SURFBOARD (c. 1965)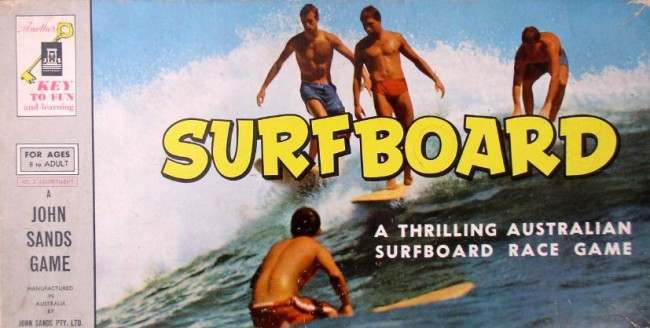 Should be called "Killing Innocents with Your Surfboard".  The object of the game evidently is to gang up on lone surfers and straight up murder their ass.  Homicidal fun for the whole family.
5. GROUP LOOP (1978)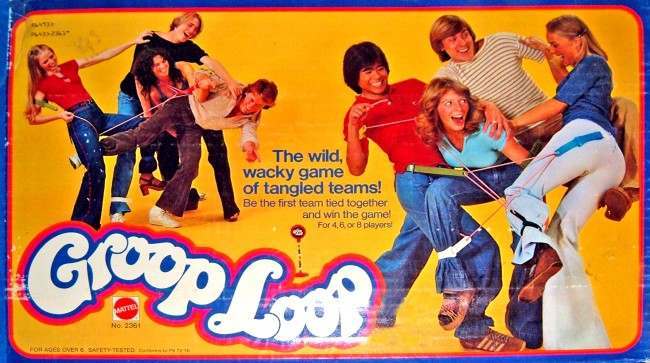 "For Ages of Over 6" – It's never too early to inculcate an appetite for light bondage.  Should be called "Grope Loop".  God I miss the seventies.
---