The One Who Couldn't Get Away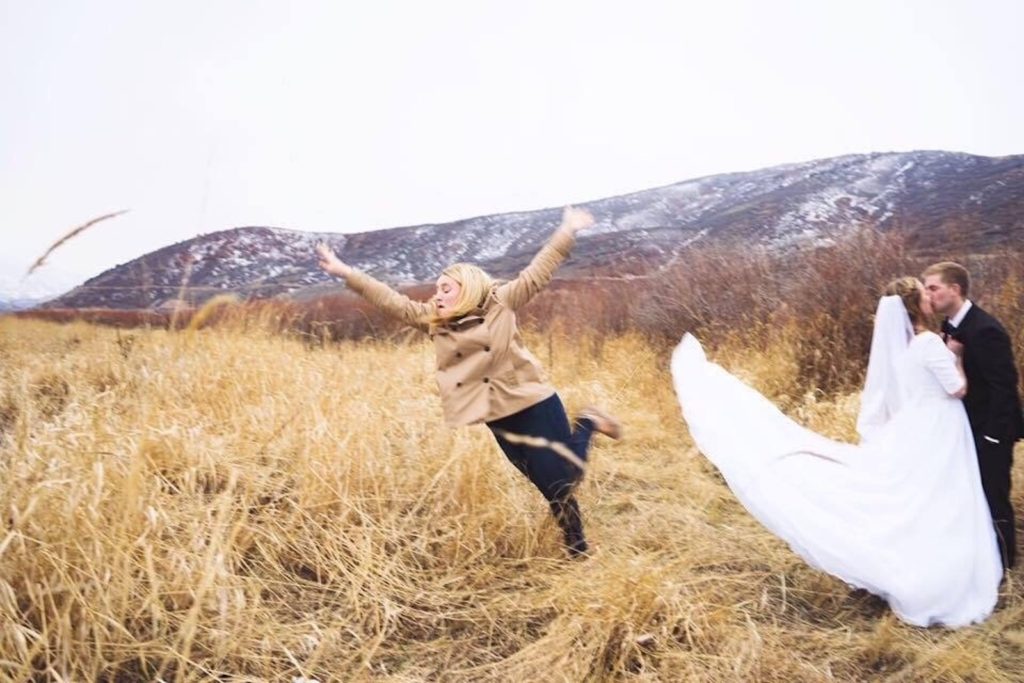 Being a bridesmaid can be hard work, and Janessa James proved it with this photo that showed her willingness to do whatever it took for her best friend. To set the scene, Janessa told Brides magazine that she had been assisting with a photoshoot for the bride and groom. The photographer wanted a "floating gown" look, and Janessa was tasked with holding up the gown to create the intended effect. Problem was, Janessa couldn't quite get out of frame, so the photographer's solution was for her to fling the gown into the air and then fling herself out of the shot. The result is an unintentional masterpiece.
Janessa says the photo sums up "How I'm currently feeling about wedding and engagement season coming up," and describes herself as "perpetually single." She's only 21 years old, but weddings have a way of heightening emotions for everyone involved–including the bridesmaids.
Either way, all of us should be so lucky to have a bridesmaid or groomsman as loyal as Janessa.
(via source and The Copper Creative)
---