20 of The Most Creative Recreations Of Childhood Photos
Kids have often proven to be the best photo subjects. Their honesty in front of the camera and their lack of self-consciousness makes for photos that instantly become family keepsakes. In recent years, people have been recreating their childhood gems, tapping into their inner child to rediscover silly facial expressions, goofy poses, just plain sense of fun. Check out this gallery of our favorite childhood recreations below.
1. Then And Now

2. Recreate THIS!

3. "Our Mom cried when she saw this."

4. Even celebrities do it!

5. By The Shore

6. Shower Power

7. Back To Church

8. Good thing they kept all the trinkets.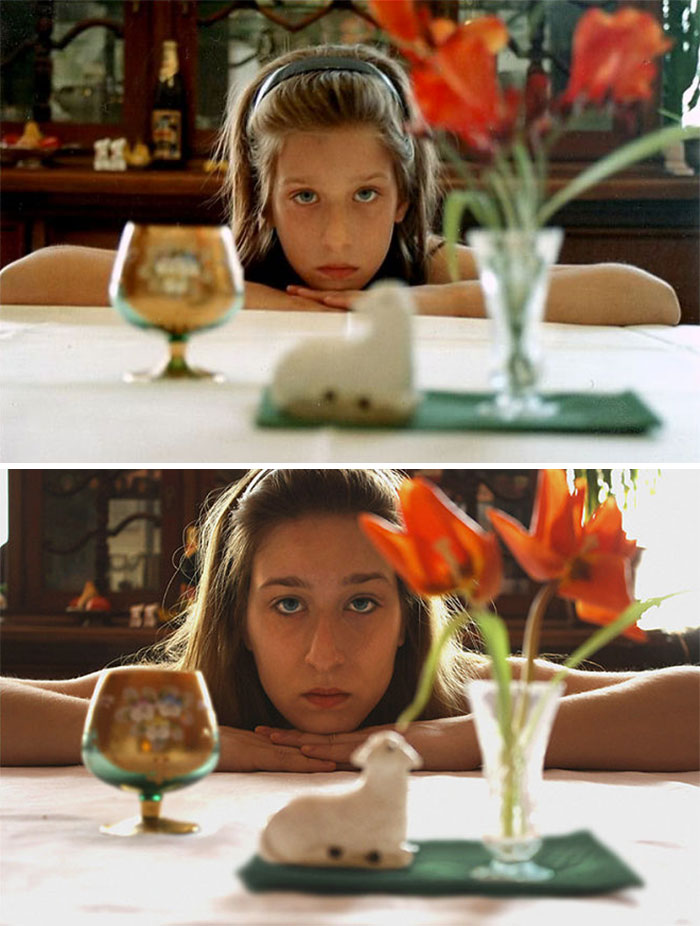 9. Cornholio

10. Makin' Copies

11. Still Dirty After All These Years

12. Capitol Punishment

13. Feeling pretty good overall.

14. Road Trip

15. Not all recreations are possible.

16. Buried Alive

17. Rain Slickers

18. Bedtime Besties

19. Chow Time

20. Hangtime With Dad

h/t: Bored Panda
---