Woman Turns Crazy Texts from Moms Into Hilarious Instagram Accounts
The advent of cellphones means we can all be more connected with each other than ever before, but sometimes this can be as much a curse as it is a blessing–especially when it comes to the parent-child relationship. Katie Seigel and her mother have just such a relationship, which prompted her to share her Mom's hilariously overbearing texts on an Instagram account called @CrazyJewishMom. Once that account went viral, (and why wouldn't it?), people began sending Katie their own hilarious Mom texts. She had to launch a second Instagram account, @CrazyYourMom, to share them all. Below, enjoy a gallery of the choicest Overbearing Mom Texts. And remember to text your mother once in a while.
1. Someone's been boning up on her millennial slang.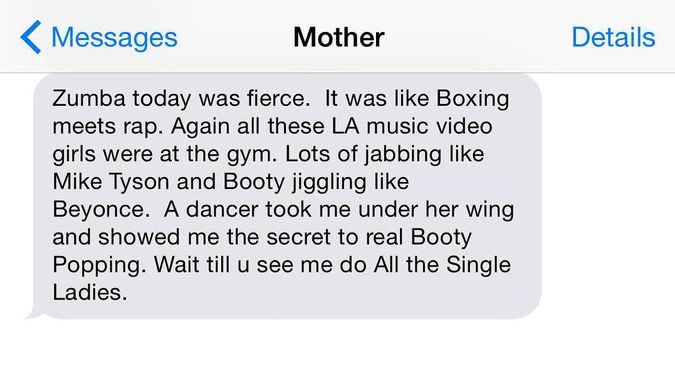 2. It's a setup.
3. Priorities
4. EMERGENCY!!!!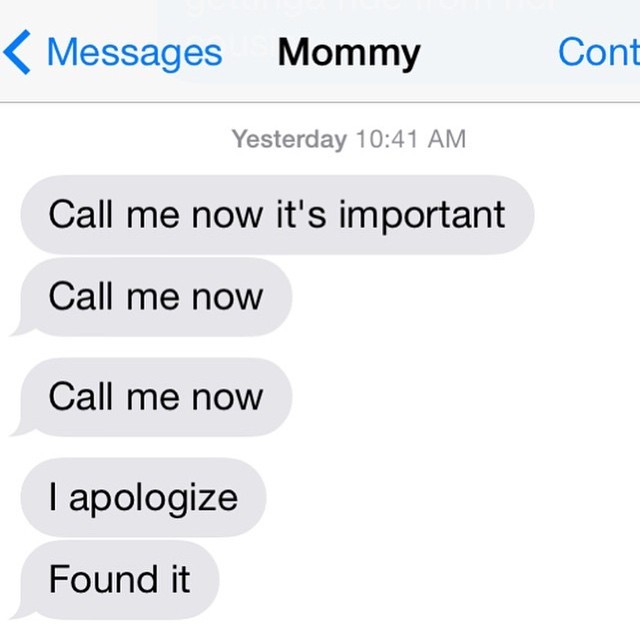 5. Fashionably late (also, bonus points for "hot successful sperminators")
---