Articles
"Today I learned that I sleepwalk."
(via source)
Remember when you were younger and your friends would f**k with you and stab you with a pencil? Don't act like I'm weird for asking that question because everyone had that...
Well, it's official — in this day and age, no one can escape the unmercifully harsh light of judgment and criticism…not even jolly ol' St. Nick. A recent...
"My dad's "termination of employment" letter circa 1979 is interesting."
(via source)
Sure, the real mother lode was located directly under the tree. But a load of something else was also awaiting you in an oversized knee-high strategically hung by the chimney with...
Yes, it's Thanksgiving again. Every year around this time, families all across the United States cross great distances, brave storms and crowded airports, and spend hours...
I don't want to stereotype men here. There are lots of men who keep perfectly normal, clean bathrooms, without anything in them that would make a person stop and say "huh?"...
1964's Rudolph The Red-Nosed Reindeer is a Christmas classic that I'm sure every child over the last 50+ years has seen at least a few times. Even if you haven't seen the...
For those of a certain age who suffered through the "National Lampoon's Vacation" style/Griswold family station wagon experience, the following time-wasters were...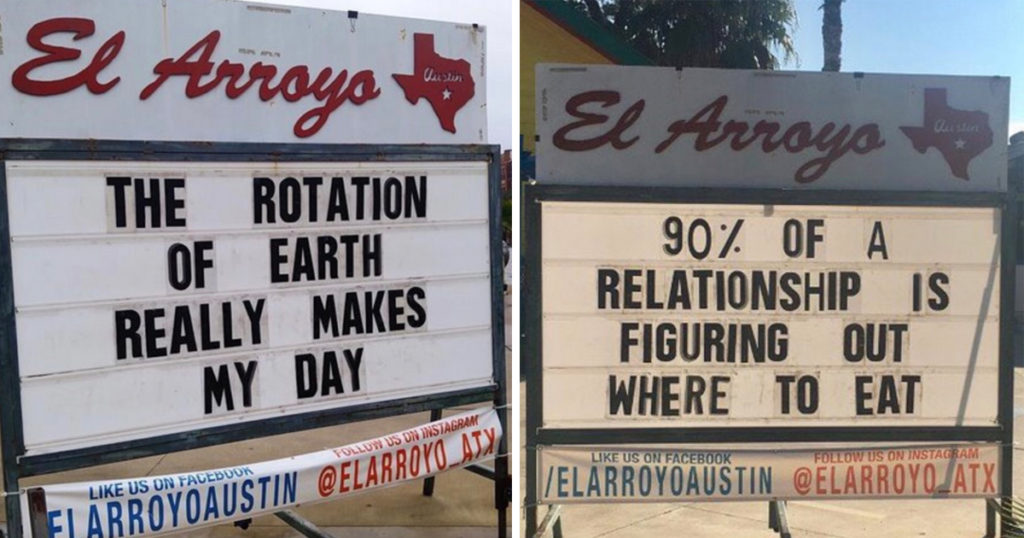 Everything is bigger in Texas . El Arroyo in Austin may actually be known for the observations they leave on their sign out front even more so than they are for the Tex Mex on...