Recreations

"My siblings and I recreated our notorious overall photos. Is this awkward enough for you?"
(submitted by eliselouisesimp)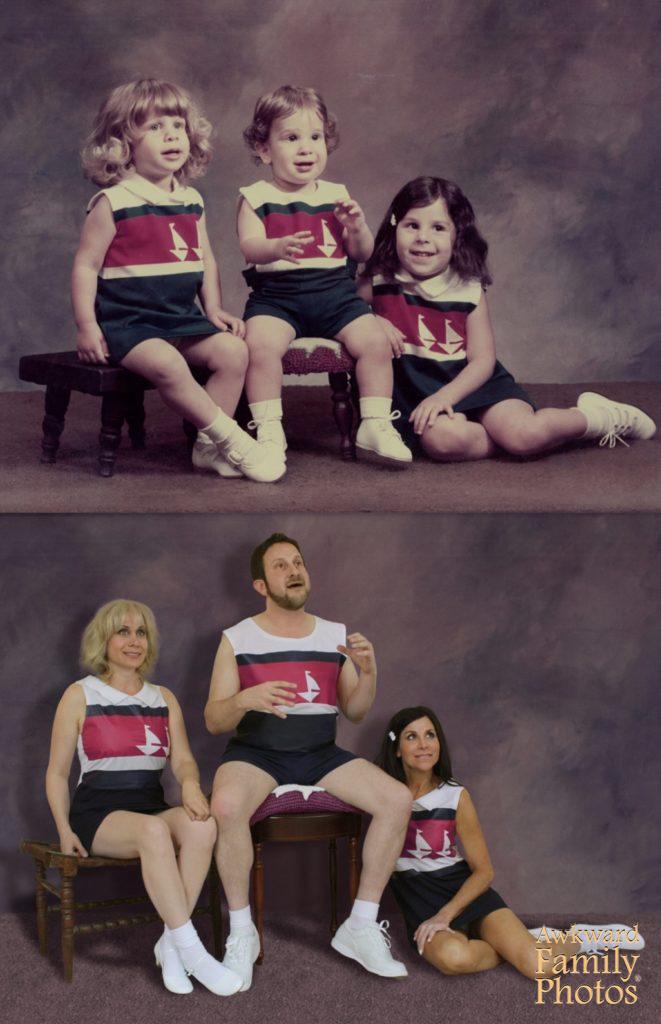 "My sisters and I decided to do a 40 year recreation of us in these gawd-awful sailor outfits. It was our Mother's Day gift this year."
(submitted by Adam)

"Found a picture of my older brother's prom. Years later, we recreated them."
(via source)

"My daughter's dance teacher and her daughter reenacted an AFP for Halloween at the dance studio!"
(submitted by Jan)

While artist Conor Nickerson was looking through old childhood photos of himself, he couldn't help but wonder what would happen if he inserted his present-day self into...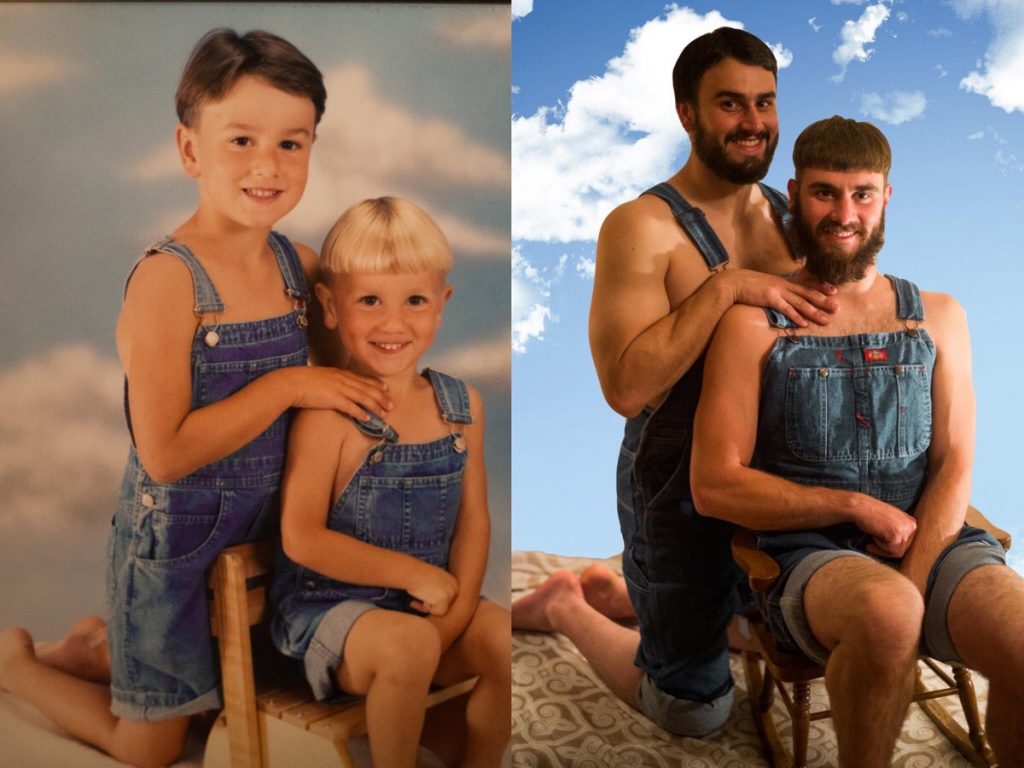 "It's unexplainable how much effort and commitment my brother and I put into this remake."
(via source)

"I recreated this awkward photo last year. The original is from about 1988. I must have gotten into my sister's make-up and tried to look like a clown. As punishment she tickled me and took this delightfully awkward photo."
(submitted by Rosie)

"My cousin sent these thank-you cards for her baby shower. I decided to do a recreation."
(via source)

"My dad literally got a hernia trying to recreate this."
(via source)

Kids have often proven to be the best photo subjects. Their honesty in front of the camera and their lack of self-consciousness makes for photos that instantly become family...