Stories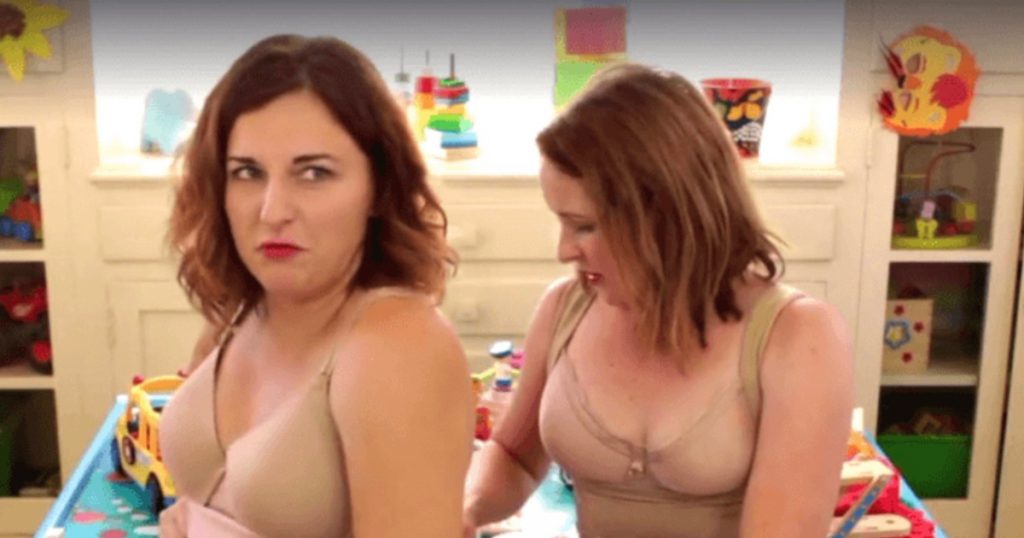 If you've ever looked down at yourself while forcing your flab into multiple layers of nude spandex and thought "what the eff am I doing," #IMomSoHard may have...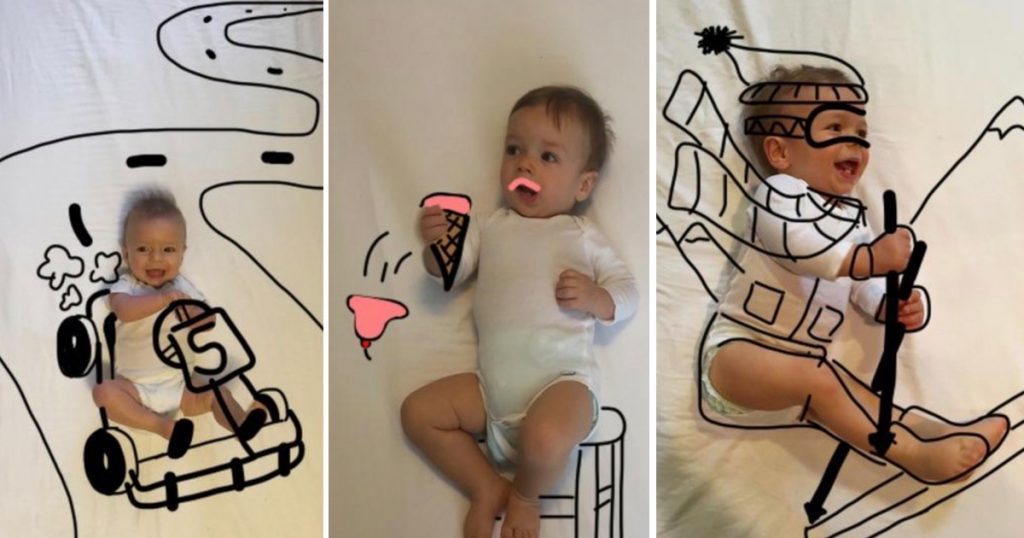 Having a baby is one of life's biggest milestones, but it's also one of the busiest time's of a person's life. All the diaper changing, crib assembling, and failed co-sleeping blurs together, and it can be a challenge to stop and appreciate the precious time before its gone.
That might be why, when one mom wanted to document her son's first year, she decided to get creative. She made a monthly calendar depicting her baby enjoying many of life's great adventures. Not only is it an amazing art project, it's also a great way to spend time with the little man.
So if you're gearing up to make your own baby book, the bar has been seriously raised.
1. January
2. February
3. March
4. April
5. May
6. June
7. July
8. August
9. September
10. October
11. November
12. December
h/t: Reddit
Anyone who's given a kid a bath knows it can be a handful–especially when more than one kid is involved. But thanks to one Imgur user who shared a series of text messages from their partner, we may have found the most epic bathtime mess story of all time. Presented with the simple caption "This happened while I was at work," this story will have you reaching for your Hazmat suit.
Be warned: if you're not fond of gross-out stories, TURN BACK NOW.
When a woman posted an Amazon review for something called "Liquid Ass," she also showed the world that she's an evil genius in the making. Liquid Ass is a novelty product that's exactly what it sounds like, and in the review she described how she used it to trick her boyfriend into cleaning the whole house. Points for creativity.
(via source)
Today we bring you a story originally reported in a Brisbane newspaper about why it's always a wise choice to wear underpants in public. It involves a husband, a wife, car...
What's the worst thing that ever happened to you at a funeral? Reddit user throwaway231112 probably has you beat–and it's probably a good thing they made a...
When it comes to awkward situations, it's hard to top a young woman's first period. Even in the best of situations it's an inherently shocking event, and...
Reader Andrea sent us this email from her relative, and it's a doozy. The email contains the itinerary for a boy named Jack's first birthday week. Yes, you read that...
We received this story from Dave and had to share it with you in all of its unedited glory. We hope that everyone can learn something from his harrowing experience and if you...
If you're a fan of Ayn Rand and even if you're not, you will enjoy this. The following is a real letter Ayn to her 17-year-old-niece, Connie, compiled in Letters of...