Babies
There is nothing more adorable than a baby pile-on.
(submitted by Sienna)
"This is a photo of my family and it was truly one of the better ones that day."
(submitted by Nathan)
"I was born in Spain (Air Force Brat) and we had a bidet in the bathroom. My mom caught me using it as a water fountain (they "never" used it) and let me continue using it. Awkward!"
(submitted by Steven)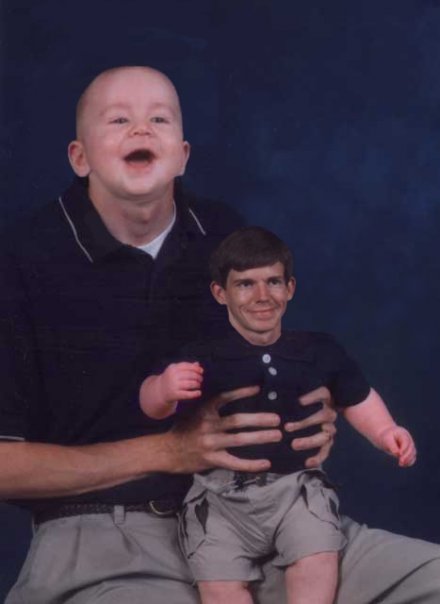 We know what you're thinking, but take our word for it- no photoshopping here.
(submitted by DS)
Here's Santa taking some time out from his busy schedule to freak out some nice people.
Grandma lasted the longest at 2 days, 14 hours.
(submitted by Tonia)
How can we not love Jennifer for referring to her own baby picture as "creepy."
(submitted by Jennifer)
Don't let the snowman sweater fool you.
(submitted by Maria)