Babies
Number 2 pencil only.
(submitted by B. Wiksten )
Our sentiments exactly.
(submitted by Joe)
"In my own defense, my son didn't actually hit the tree branch, though I have no answer for why he isn't wearing pants."
(submitted by Anthony)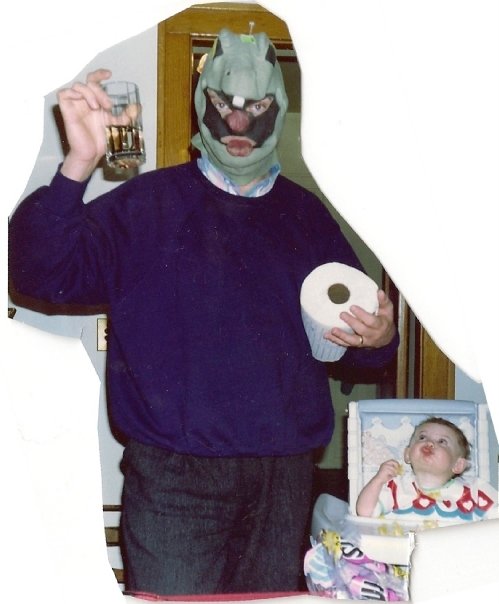 This luchador shows off his greatest strength.
(submitted by Liz)
"This is an outtake for a staged Christmas photo of me and my brother Tom. As you can see from the look of terror on his face, Tom began to tip over. That's mom's hand trying to keep him from going baby ass over elbow."
(submitted by Christine)

A conscientious objector.
(submitted by Kyle)
Awkwardness begins at conception.
(submitted by Sean)
And there's still room for the laundry.
(submitted by Bailey)
"My twin brother and I tied to our side porch by my father and grandfather to prevent us from walking in the concrete they were pouring out back. In his defense, he did leave us a box of toys and a sweet pair of boots within rope's length. Mom and grandma were not pleased upon their return."
(submitted by Chris)
"My dad loved motorcycles. This is him on his Yamaha with me in back and my 2 year old brother bungee corded to the seatback."
(submitted by Miranda)