Christmas
"We found this photo and discovered that my brother was a dead ringer for baby Chris Farley."
(submitted by Shawna)
"My Grandma got so smashed at dinner that she fell into the Christmas tree. She's a sprightly older lady and she can handle her drink (she'd actually had something near 4 bottles of wine AND sherry) then she fell over backwards into the tree and was laughing hysterically. We pulled her out of the tree and put her to bed. The next day she came over, singing songs and eating good food, and she was highly embarrassed about being smashed."
(via source)
"Four generations gathered for Christmas a couple of years ago. We thought it would be fun to get a shot of our 7 grandchildren, who rarely get a chance to see each other. Just as I snapped the picture, the littlest, Eli, somehow slipped off the railing. A treasured family memory!"
(submitted by Donald)
"This was a Christmas present to our mom. I guess you can tell we all loved heavy metal music and had the hair to match. The guy on the back right is the oldest of the four brothers and yes that's his real hair. The one in the front left is me, the youngest of the four, and yes that was my favorite belt-if you look real close you'll notice that it didn't fit anymore. I was pissed that I had to take this picture. This family photo was taken at Sears in 1987. We asked if they had an ally way for the back drop, but had to settle for a plain one.
(submitted by Phillip)
"My sister and I thought it might be a good idea to have our kids' photos taken as a Christmas present for my mom.  With two hungry, tired newborn babies and a bored 3 year old, it was quite possibly the worst day of our lives.  This was the best pic we could get of all three of them."
(submitted by Colleen)
"It is obvious what the look on my face is saying…"Give me an inflatable Teenage Mutant Ninja Turtle blimp for Christmas, or I will burn the house down." Guess what? I got it!"
(submitted by Jessie)
"Saw Santa eating lunch, so I sat with him… he gave me the death stare and continued to eat. The people in the background make the picture interesting look at their faces!"
(submitted by Johnnie)
"My dad yelled cheese and then I promptly punched my sister in the nose and saluted the camera, distracting most of the adults in the picture."
(submitted by Katie)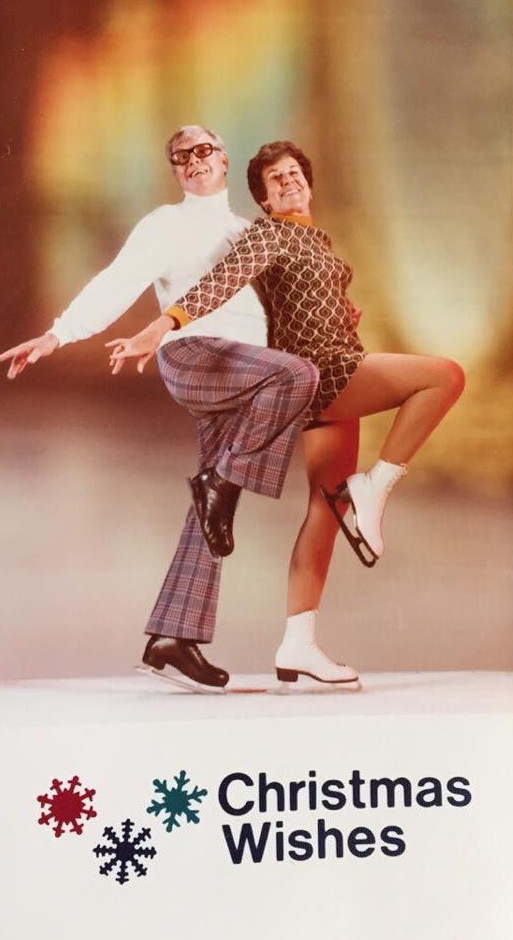 We'll have what they're having.
(submitted by Kristian)
"After seeing my undergraduate thesis film ("Incest! The Musical") my family thought it would be funny to wear their t-shirts while posing for a holiday photo. While the irony was not lost on them, it's still a somewhat disturbing portrait."
(submitted by Kai and see more at www.IncestTheMusical.com)