Engagement
So close, but yet, so very close.
(submitted by anonymous)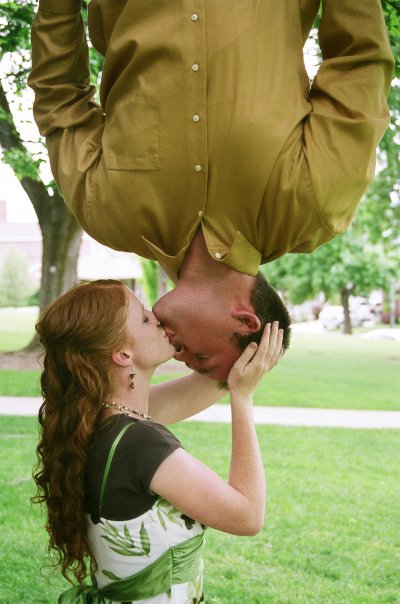 His first attempt was Wolverine and it wasn't nearly as successful.
(submitted by Trevin)
Awkward Rule # 326: Oversized anything.
(submitted by Jason)
This engagement photo lets the world know that not only are these two in love, but also in hiding.
(submitted by Eileen)
Remember your first kiss? Well, these two NEVER will.
(submitted by Hillary)