Photos
"My dad is a big man, and I was a little baby. The details in the couch including a juice box sliding between cushions, and a crack in the wall covered with tape, both highlights our living situation back then. Our house may not have been rich, but the love was. And I promise I didn't just get done breastfeeding with him!"
(submitted by Nianna)
"We went to the science fair today. Before and after."
(via source)
"My best friend and I recreated this fishing photo of our two brothers eight years later."
(via source)
"There's a reason Dad called us his poodles."
(submitted by Cindi)
"This is my parents relationship in a nutshell."
(via source)
Mom left her in charge of making her graduation cake.
Mom wasn't thrilled with the result:
But she definitely was:
(via source)
"My wife wanted to take a picture with a yellowtail. She said 'Smile!' and pressed the camera button. When she looked up, it was gone."
(via source)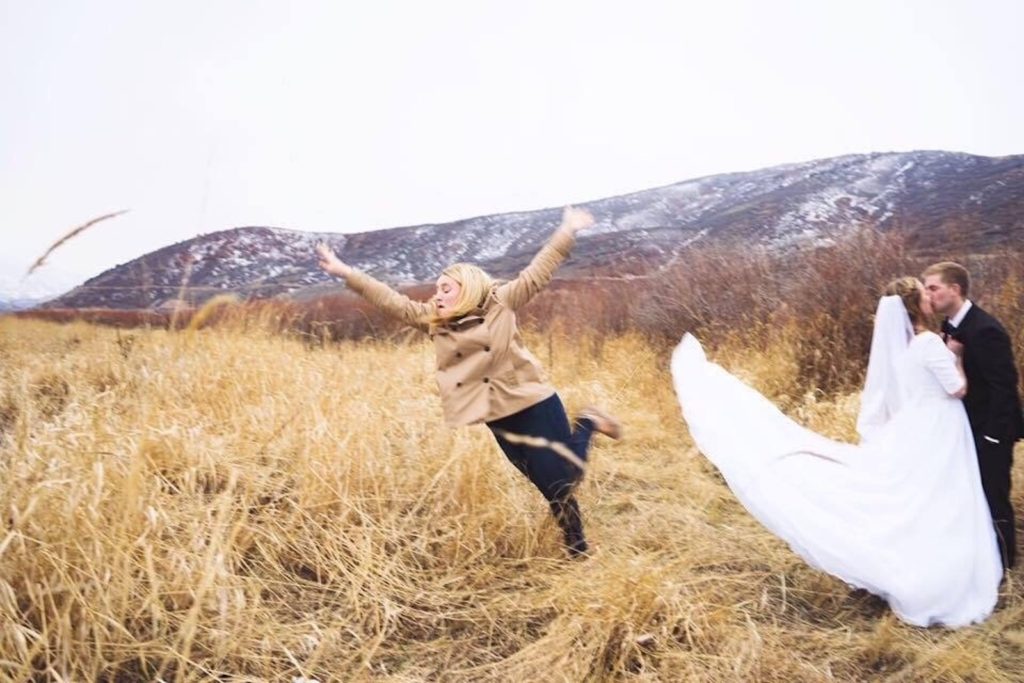 Being a bridesmaid can be hard work, and Janessa James proved it with this photo that showed her willingness to do whatever it took for her best friend. To set the scene, Janessa...