Photos
"My daughter is 8, and she's getting in touch with her sarcastic side. I was looking over her homework and found she had some strong opinions on weather."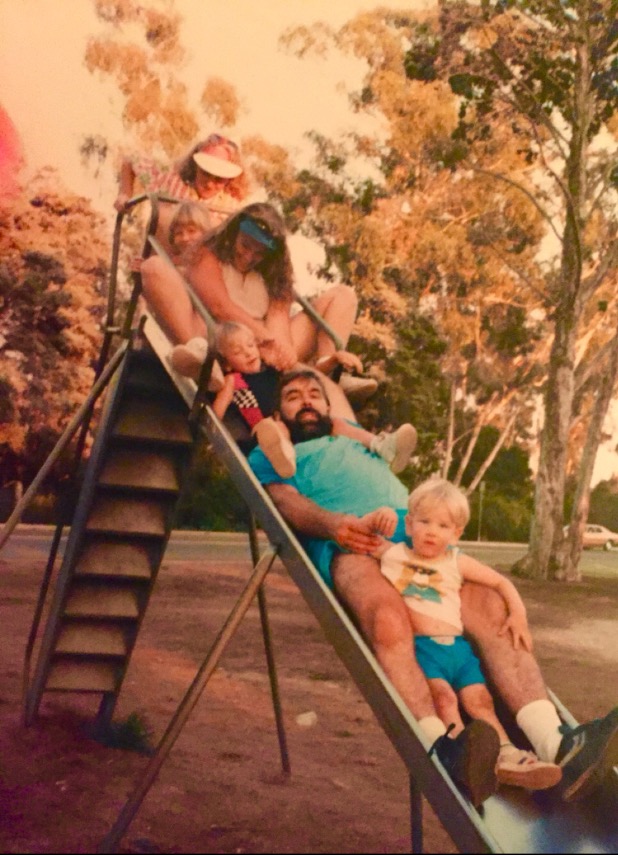 "We were obviously failing at Pinterest before Pinterest was even around. This picture is from 1989 and unfortunately seems to depict me, the oldest daughter, 'birthing' half the family while our mom is still making her way to the top of the steps.  We have no recollection of who took this picture or what look we were really going for, but obviously no photographer could salvage this 'pose,' and no inspiration is a good inspiration when it turns out like this.
Our family refers to our childhood favorites like TV shows and movies 'PFFs,' or Privett Family Faves, so it's only right that this be called a Privett Family Fail."
(submitted by April)
2016 brought us a lot of things. Good things. Bad things. And more than a few bizarre things. However you feel about this year though, there's no denying that Twitter, as...
"My Christmas card this year. I'm Captain Phasma and my dog is Chewbacca. No, the helmet is not photoshopped; I actually own it along with the cape."
(submitted by Dink)
Buying groceries can be a drag, but professional prankster Jeff Wysaski, aka Obvious Plant, livened up the shopping experience at his local grocery store by placing real-looking...
"I could never game because of my toddler, so I finally bought a play pen."
(via source)
"My father took this picture of me, the toddler in the pink coat, at the Luxembourg Gardens in Paris in 1978. All the adults look happy, but oblivious to the girl falling in the water in the background."
(submitted by Catherine)
"Found this racy autobiography at my in-laws' house."
(via source)
"In 1999 we were on vacation in Florida and took a trip over the Anheuser Busch Brewery in Jacksonville. We got to pose for a picture in front of one of the Clydesdales. Apparently he found me very attractive."
(submitted by Lore)