Photos
"We were trying to take happy Christmas pictures for our Christmas cards this year.  This is all we got.  Priceless."
(submitted by Kelly)
"Me and my Dad at my wedding rehearsal dinner… LOL. That's Barney from the Simpsons in a Barney costume."
(submitted by Clarice)
28 stuffed animals in there! And of course, the after pic….
"This is my husband's brother. I like to caption this 'safety first.'"
(submitted by Theresa)
"'Dad! The dogs are hugging!' Rowdy, the Beagle, is a boy dog. Buttercup, the randy black Whippet, is a girl dog. No puppies for Christmas."
(submitted by Kenneth)
"Forget about me. Feast your eyes on my Dad's spectacularly groovy 70's haircut."
(via source)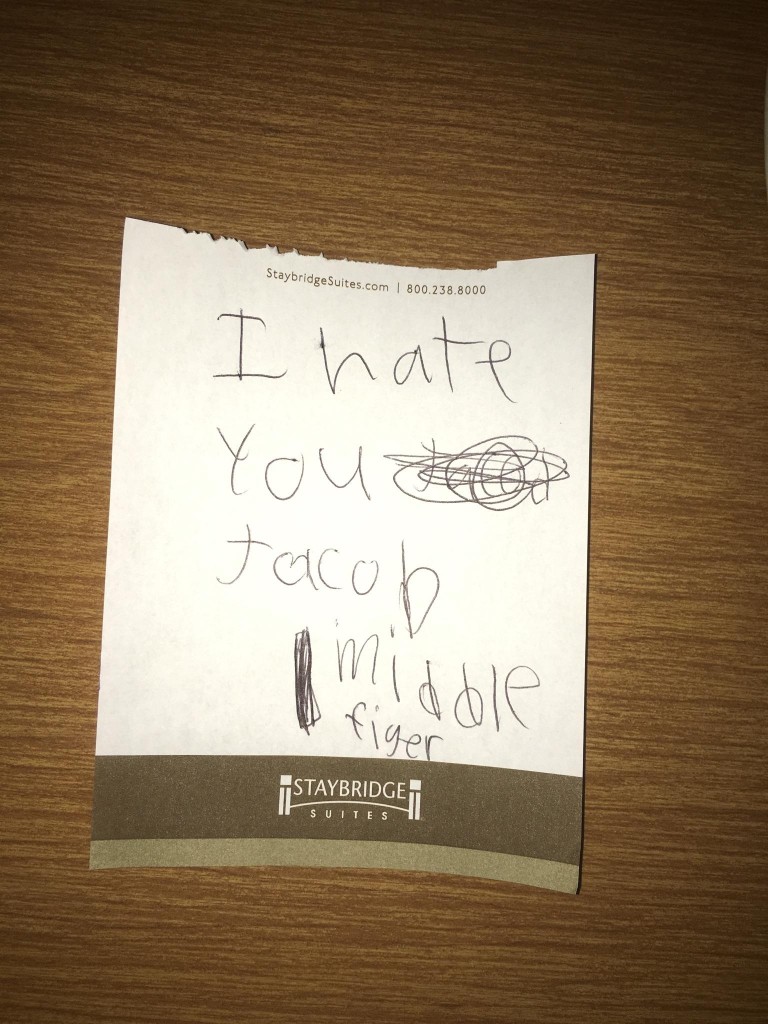 "Audrey was mad at her brother Jacob and chose to write him this note to express her feelings."
(submitted by Barry)
"My uncle just dug up proof he wrestled a bear for two chicken sandwiches in the 70s."
(via source)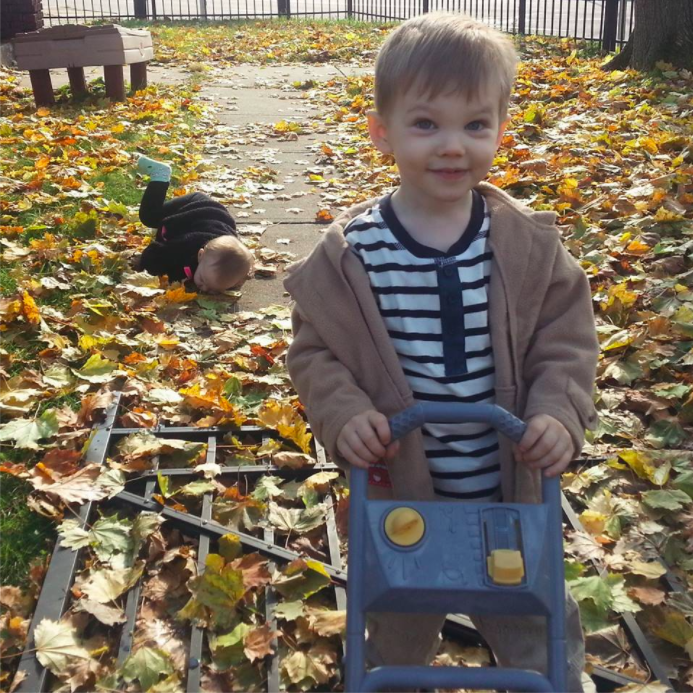 "Mother of the Year award. Not only is my daughter faceplanting in the back there, my son is standing on top of our broken gate. No one was hurt in this awkward family moment."
(submitted by Courtney)
It was a nice day at the park. My girls and I had just walked a couple of miles. They looked so pretty I just had to snap a picture. Maybe I should've picked a better background?
(submitted by Sherry)