Photos
"This is a photo of me – my friends thought this was worth sharing with the site as I've become infamous for the phone dress. I don't know what my mother was thinking, but I think it was, "One day, my daughter's friends are really going to enjoy making fun of this."
(submitted by Priscilla)
"This is a photo of me (in the yellow suit) and my friend Melissa hanging out in a kiddie pool with the three very elderly, very large women-all sisters-who lived next door to me. They were always referred to as 'the Old Ladies' and would babysit me sometimes. I don't know why my parents didn't stop this from happening. Perhaps they knew the photo would haunt me the rest of my life."
(submitted by Maggy)
"This is a picture of my two sons five years ago. I was busy doing dishes when I discovered this and smelled peanut butter! Well they had got the entire giant jar and painted one another including the curtains and toy box and floor!"
(submitted by Joy)
"This photo was taken around 1999. I was studying at the School of Art and the teacher wanted us to create a story based on photos. Some students went to the countryside, others to the sea… I was too busy paying attention to my teenage hormones and I ran out of time to do my homework, so I decided it'd be a good idea just taking some pictures of myself in my bath dressed as… God knows! There are a few more with bizarre outfits, but I think this is probably the worst of all."
(submitted by Veronica in the UK)
Not a lot to quack about.
(submitted by Danielle)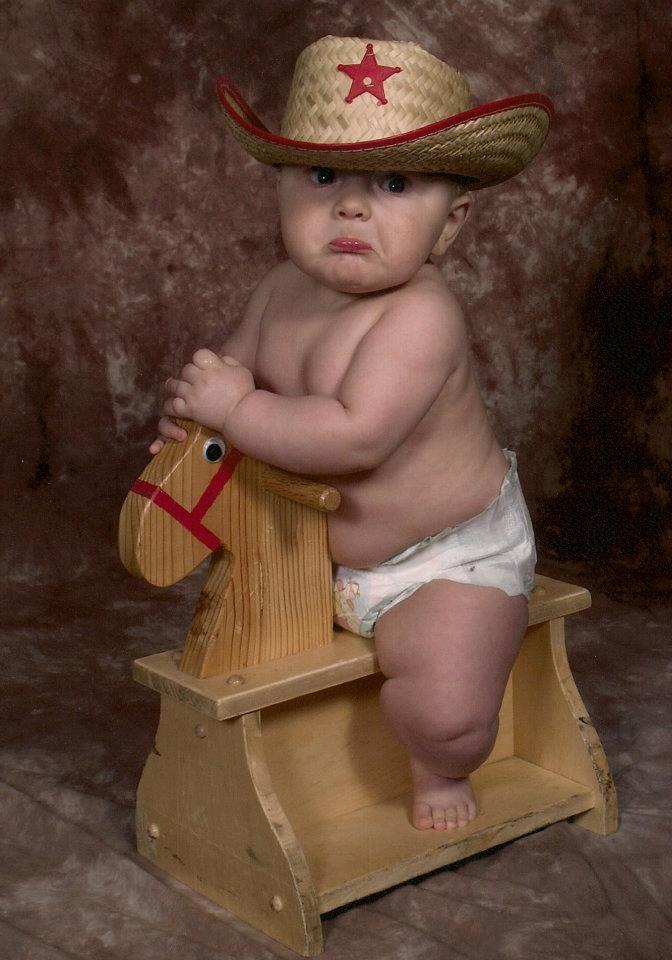 Baby Aleister is back and this time, he's just a little less unhappy.
(submitted by Julian)
*See Aleister's first masterpiece, Wagon Trouble
She should only hope it will be the size of a baseball.
(submitted by Antonio)
"This is my kindergarten school picture. I was four, and apparently hated taking pictures. The arm you see on the left is my mother's, to ensure I would stay put while they took the picture."
(submitted by Rachel)
Someone had difficulty staying on message.
(submitted by Stephanie)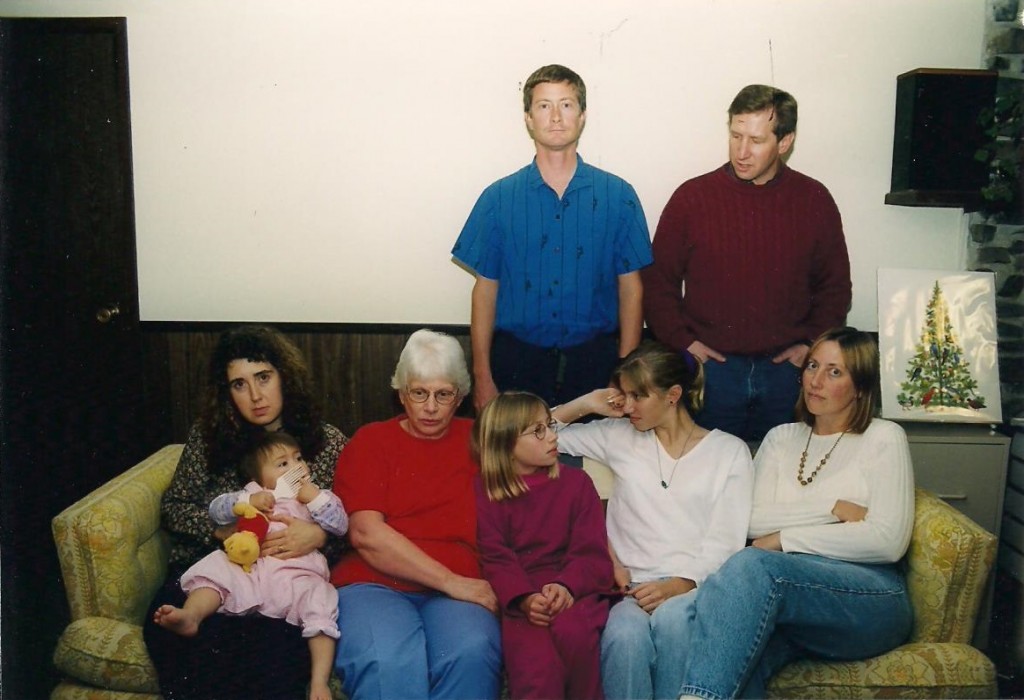 "Is this a promotional photo for a new ABC show about a dysfunctional family from the 90s? No, it's my family! I always felt like my family was the real life version of Malcolm In The Middle, and this picture from Christmas '99 is photographic proof. PS, I'm the one in the middle. Believe it or not, I actually requested my mom make me that outfit. Viva la purple sweatsuits."
(submitted by Lauryn)