Photos

Who doesn't look at home with a straw nest on their head?
(submitted by Julie)

You've just been asked to prom… by another couple.
(submitted by Chrissy)

Wanna hear a story, little… No? Okay.
(submitted by Justin)

These kids with their fancy kneeshelfs.
(submitted by Mike)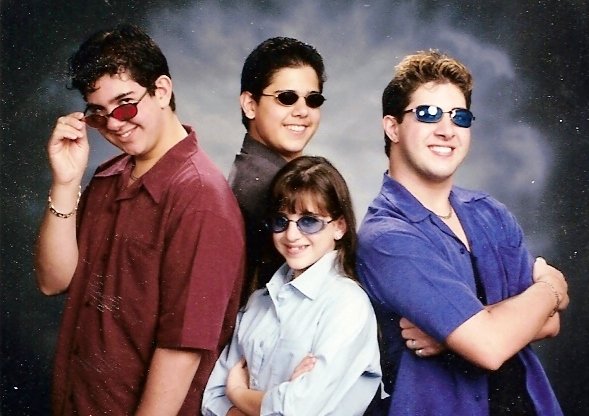 Don't tease us.
(submitted by AP)

All those hopes and dreams of him becoming a doctor just don't seem important anymore.

What are the chances of a growth spurt before the first slow dance?
(submitted by Keith)

"I was a little surprised when the Opryland employee approached my family in the midst of some huge family argument and asked to take a souvenir photo of us. I was even more surprised that mom bought it. She's the only one who attempted to smile."
(submitted by Beth)

"My best friend at the age of three, sharing a sparkling 4th of July with his father."
(submitted by Roxanne)

Clearly, all of the other props were occupied at this photo studio.
(submitted by Trevin)