Photos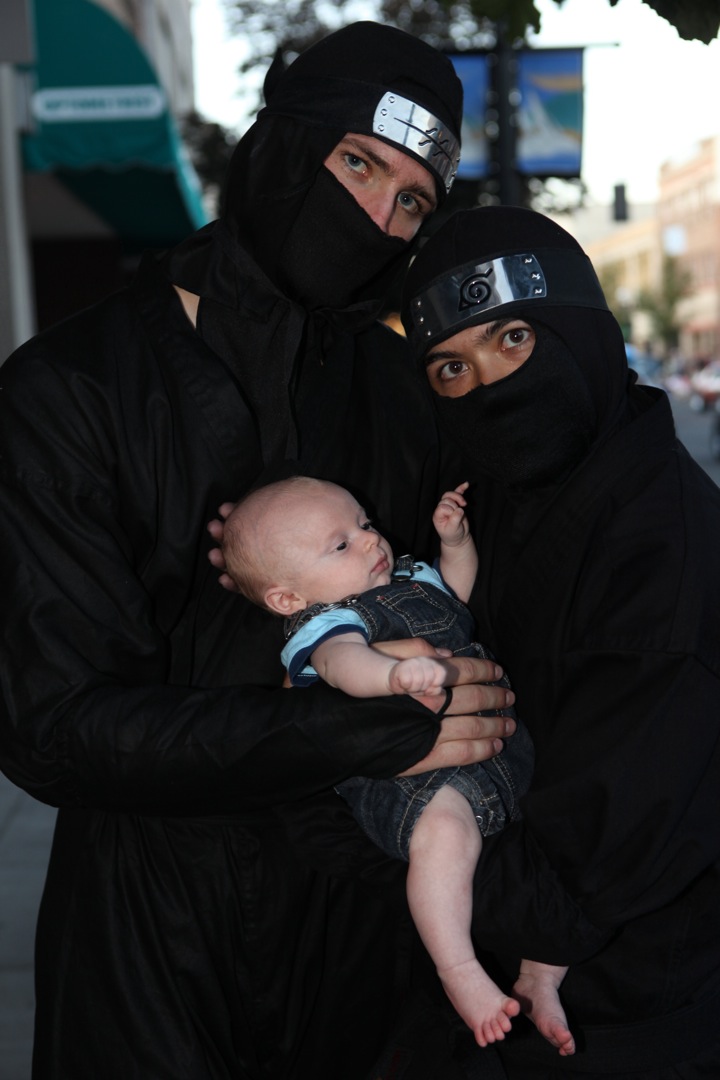 Statistics show that children who grow up in a two ninja household are three times less likely to invite a friend over for dinner.
(submitted by Ariston)
Bacon brothers, meet the Cactiis.
(submitted by Freddie)
Something tells us you don't want to see the after.
(submitted by Will)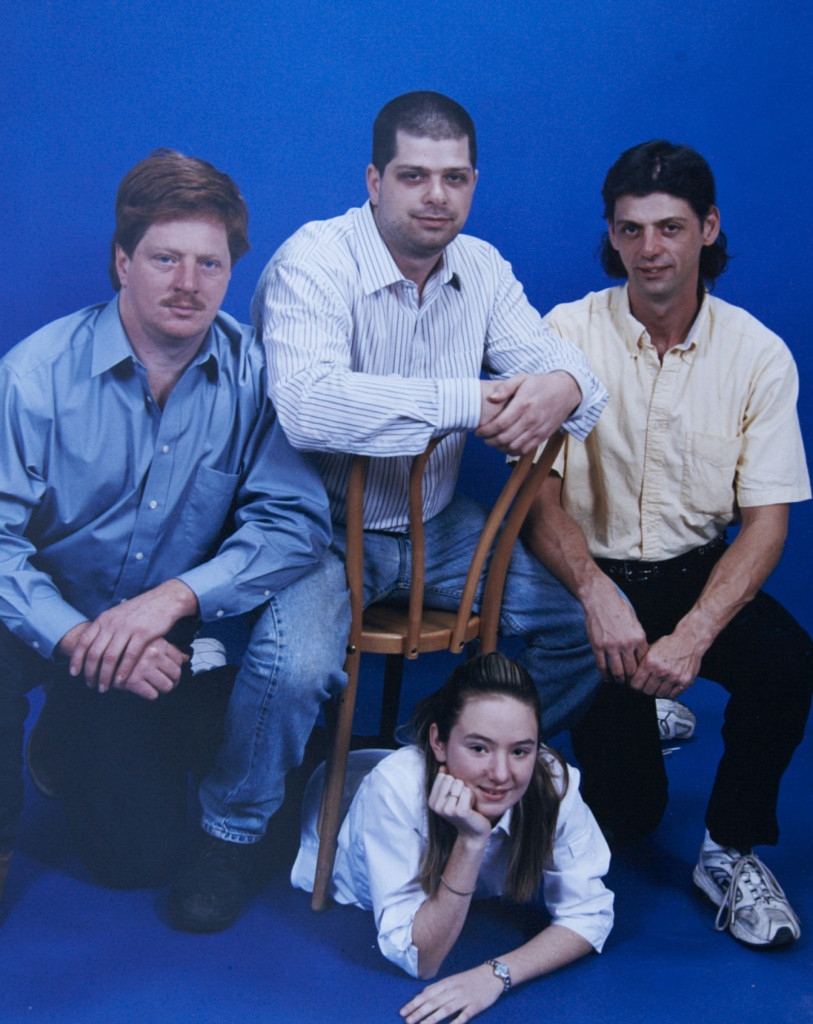 "So my grandfather died today and we've been all grieving. Somehow i got roped into the creation of the photo slideshow at the funeral. Everyone brought over their photos for me to scan and I saw this gem. Its my grandfathers step-children (which includes its very own 'red-headed step-child', a dude with a mullet, a dude who looks stoned/sleepy,a dude who looks angry, and a A girl under the chair.
The girl under the chair is my little aunt – as in younger than me (she was adopted by my grandfather and step-grandmother).
So on top of being an awkward photo they are, in fact, a pretty awkward family."
(submitted by Eric)
She was last spotted on the Back to the Future ride at Universal Studios.
(submitted by Eric)
"My brothers and I in our MJ jackets. Didn't make us the most popular kids in our school.."
(submitted by Josh)
"My family after a day of skiing. Looks like dad forgot sunscreen. The little red head (my sister) had to go to the hospital because her eyes swelled shut."
(submitted by Julia)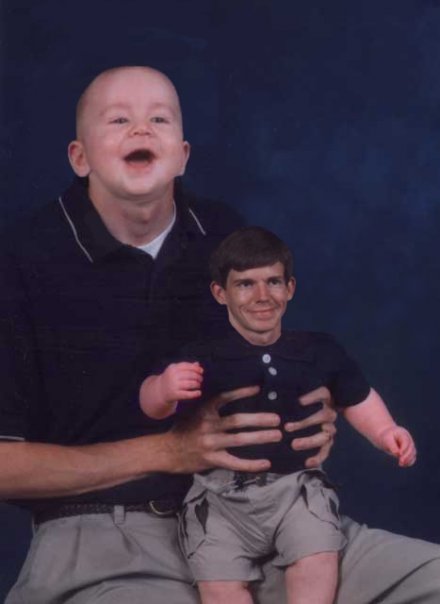 We know what you're thinking, but take our word for it- no photoshopping here.
(submitted by DS)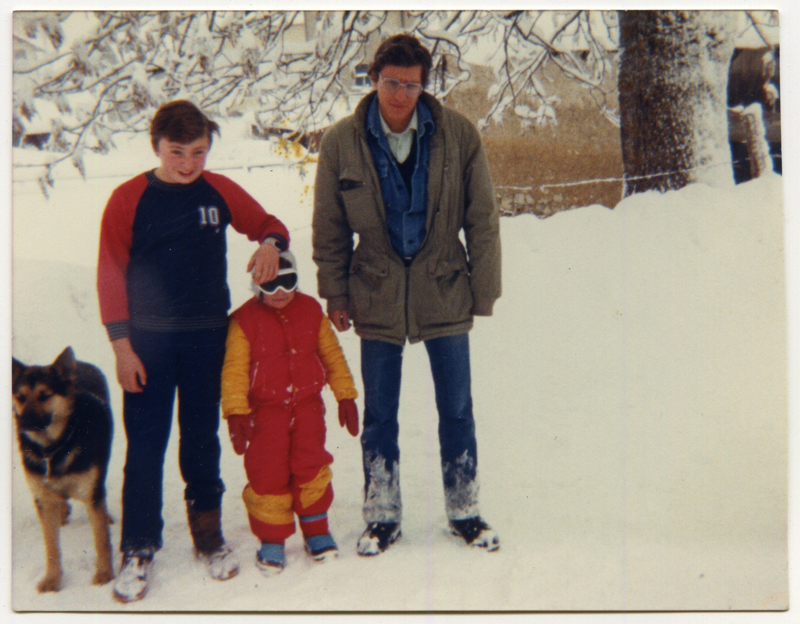 If she could only lift her arms to defend herself.
(submitted by Nathalie in France)