Photos
"My aunt, laughing maniacally, with my dad and other aunt after a snowball fight. 1958."
(via source)
Love conquers all, right? These couples prove that fate has a really good sense of humor.
1. Mr. & Mrs. Golden-Showers
2. Mr. & Mrs. MacDonald- Burger
3. Mr. & Mrs. Looney-Warde
4. Mr. & Mrs. Drinkwine-Layer
5. Mr. & Mrs. Long-Wiwi
6. Mr. & Mrs. Traylor-Hooker
7. Mr. & Mrs. Butts-McCracken
8. Mr. & Mrs. Gross Pantti
9. Mr. & Mrs. Hardy Harr
10. Mr. & Mrs. Kuntz-Dick
11. Mr. & Mrs. Best-Lay
12. Mr. & Mrs. Filler-Quick
13. Mr. & Mrs. Wang-Holder
14. Mr. & Mrs. Busch-Rash
15. Mr. & Mrs. Gowen-Geter
"This is a picture of my sister and I in our very first dance costumes. The photographer posed us this way. I was five (I'm the one bending over), and my sister was seven. We've been teased all our lives about this 'pose'–for years our older brother would run around the house signing 'Doing The Butt!' But today we're both we are both very proud of this picture and even share it with our clients! She is a paralegal and I am an insurance professional. We love it and hope you do as well. Enjoy!"
(submitted by Melissa)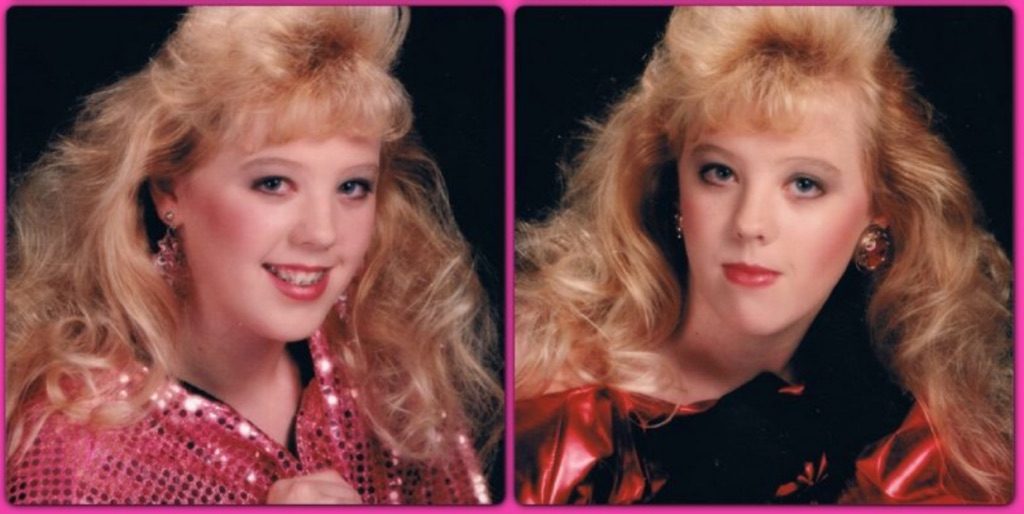 UPDATE 5/12/17: So, you spoke and we listened. After receiving feedback from our community, the homepage has returned to a single column with full pics and captions. If you...
"The face of regret."
(via source)
"I explained photobombing to my mom. She doesn't understand the boundaries yet."
(via source)
"Let's just say everyone knew me."
(via source)
"My dad bought a new candle. He's amused."
(via source)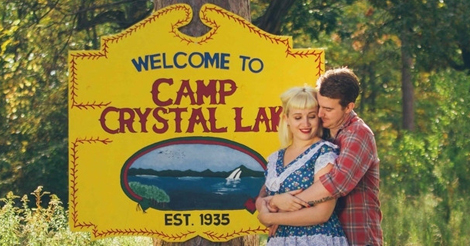 In recent years, couples have been getting more and more creative with their engagement photoshoots. It's a once-in-a-lifetime moment, so why celebrate it the way every other couple does? So the thinking goes.
But Vanessa Lawson and Josh Morden of Toronto couple went above and beyond with their engagement shoot, with a theme most people wouldn't think is romantic: the Friday the 13th slasher movie series.
"You could say we have a flair for the dramatic," Lawson told Yahoo Shine."We have an insane collection of horror films at home — I guess it's a bond that we share."
The horror-loving couple took to the woods along with photographer Brandon Gray–and an actual Jason Voorhees in a hockey mask. The photoshoot quickly turned into a full-on blood fest, and Vanessa and Jason couldn't be happier.
1. Meet the happy couple.
2. This isn't going to end well.
3. Nice attention to detail!
4. Uh oh.
5. Here comes the machete!
6. Run!
7. Josh didn't make it. We're already down to The Final Girl.
8. You can't hide from Jason.
9. The coup de grace.
10. Gotta show off the bling.
h/t: Yahoo Shine
"My kid brother is a physique competitor and just got new photos done. I'm a stay-at-home-Dad and couldn't help myself."
(via source)