Pets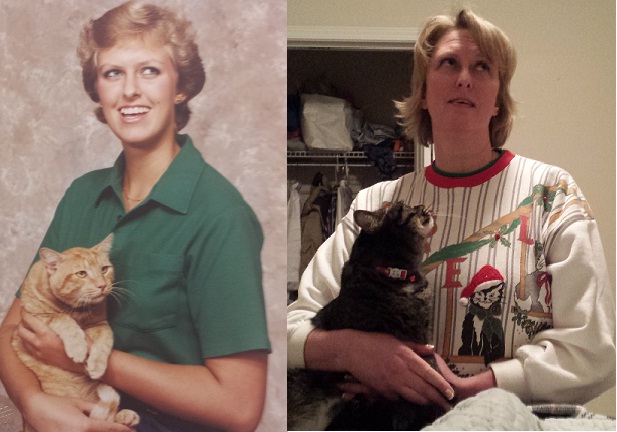 "After a successful Ugly Christmas Sweater Party, I thought it would be fun to recreate my infamous Awkward Family Pet Photo moment with Howard the cat, circa 1981.  Fast forward 32 years later and here I am with Hudson, who clearly was wondering what I am looking at!"
(submitted by Vicki)
"At a family friends home for Thanksgiving dinner who deals in high end antiques for a living. So under a c.1500s painting and sitting on an Empire era sofa, my boyfriend casually had his arm around our jack russell with the hosts yorkie on his lap. I thought it would make a very sweet photo so snapped the picture just as our dog attempted to nail the yorkie. Both immediately jumped off the couch. We really weren't sure what happened til we looked at the photo."
(submitted by Diane)
One man's trash is another racoon's treasure.
(submitted by Kristen)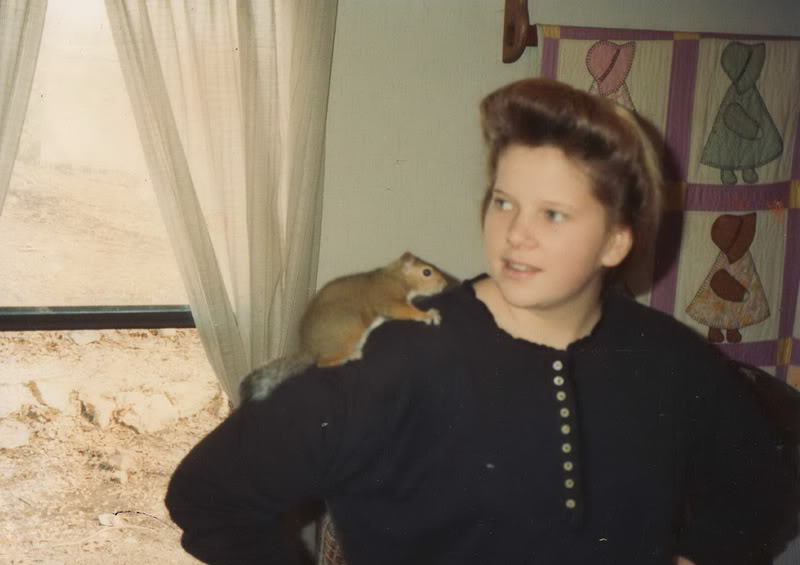 Now, where did I put that squirrel?
(submitted by Marjeanna)
"My dad was a vet and would bring home various animals including this possum. The look on my brother's face is priceless!"
(submitted by Laura)
As far as the cats were concerned, he was the Mcconaughey of his day.
(submitted by Kate)
"This is a photo of my son Caleb on a day when we had to take our goat Colby to the veterinarian. Caleb is not overly fond of the goat, and had other plans, but poor Colby (the goat) was having some serious issues. The goat turned out to be fine, Caleb, however, has to live with this photo for the rest of his life!"
(submitted by Cynthia)
"Picture is of me and the family fish. My friend in Florida takes her 2 dogs for a walk in the stroller. I took my fish."
(submitted by Carri)