santa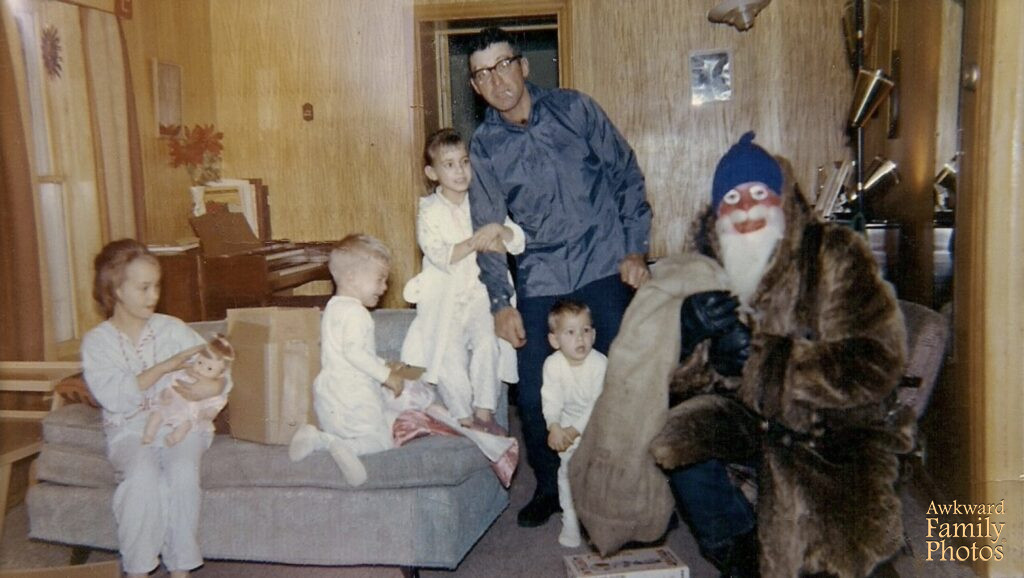 "This is my ex-boyfriend's family. c.1964. He and his twin brother and sisters and Dad are "enjoying" Santa's visit. They lived in Red Lodge, Montana in the day, so perhaps a more realistic St. Nick was hard to come by."
(submitted by Libby)
This is why Santa always carries an Ottoman.
(submitted by Rachael in New Zealand)
"My Mom took my brother, sister and I to the mall to get a "nice" Santa photo taken. When she picked up the photo, she was outraged."
(submitted by Katrina)
Sometimes, we know if he's been naughty too.
(submitted by Rhett)