AFP Hall Of Fame

Feel the heat.
(submitted by Clint)

Santa didn't even need to look at his list.
(submitted by Sarah)

They had decided to come clean.
(submitted by Rae)

She wanted the option to change the channel.
(submitted by Matt)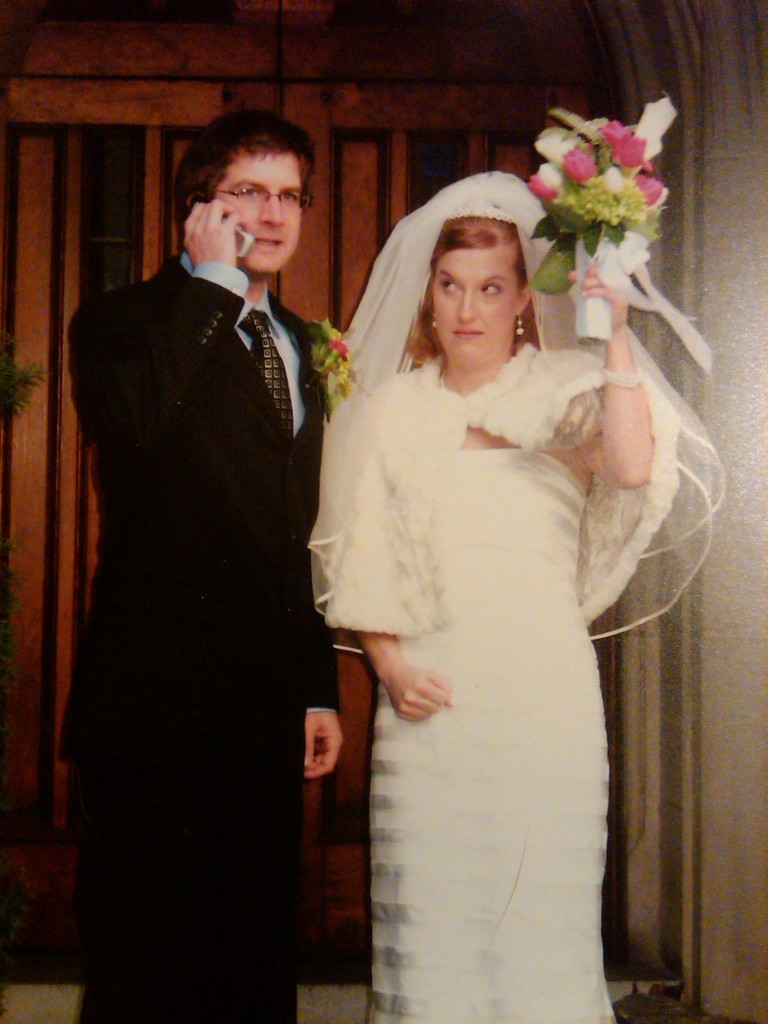 "After the wedding, my husband's friends drove to the reception and started calling repeatedly after about 10 minutes while we were trying to take the pictures. January in Nashville was cold – 19 degrees! It was cold, and we kept having to stop so he could answer the phone. Needless to say, after about the 3rd phone call, I had enough! (Note the fist.)"

"One word to describe me at this strange stage in my life – Showman."
(submitted by Mark)

"I really didn't want my sister in this picture…so I pushed her out at the last second. Can you spot her?"
(submitted by Bekk)

"This is a picture of myself (Archie shirt) and my family. It was originally taken without my Dad, as my dad was always off being a pilot somewhere. My parents were having problems at the time, and so, in wanting a complete family photo, my mother added my dad – cut out from another picture – to it. I wish I had a copy of that one, because his head was 3x larger than ours, facing the wrong way, and his shirt had been marked in with a sharpie marker. When my parents stopped having problems, she changed the photo of him to the one now there. This was also at the time that she discovered MSPaint. She decided she thought my sister was being disrespectful by wearing an Arachnophobia shirt, so she painted it out with white. She printed it and put it up in our family home, where it remained on the wall for over ten years."
(submitted by Kaytee)

"When I pick my nose, I choose to have it professionally documented."
(submitted by Jami)

Someone's got butterflies.
(submitted by Jennifer)