AFP Hall Of Fame
One more reason to never fear the dentist.
(submitted by Kate)
"This is a photo of my dad (far right) and his three brothers. I guess the photographer couldn't find a larger prop to set them on, and instead had them stradle and squeeze in."
(submitted by Mandy)
Anything for the shot.
(submitted by Beth)
Sometimes, imagination just isn't enough.
(submitted by Josh)
Don't make him angry. You wouldn't like him when he's angry.
(submitted by Laurence)
"This is me at my 9th birthday party… apparently, it was laundry day as well. My best friend hit me in the face with a mini-golf putter at the Dairy Queen. It was an accident. Only two friends and my brother were still around for cake after I got home from the hospital. Really Mom, were there no clean shirts around?"
(submitted by Marc)
You can never have too many monkeys.
(submitted by H)
He showered all of his children with love.
(submitted by Skyla)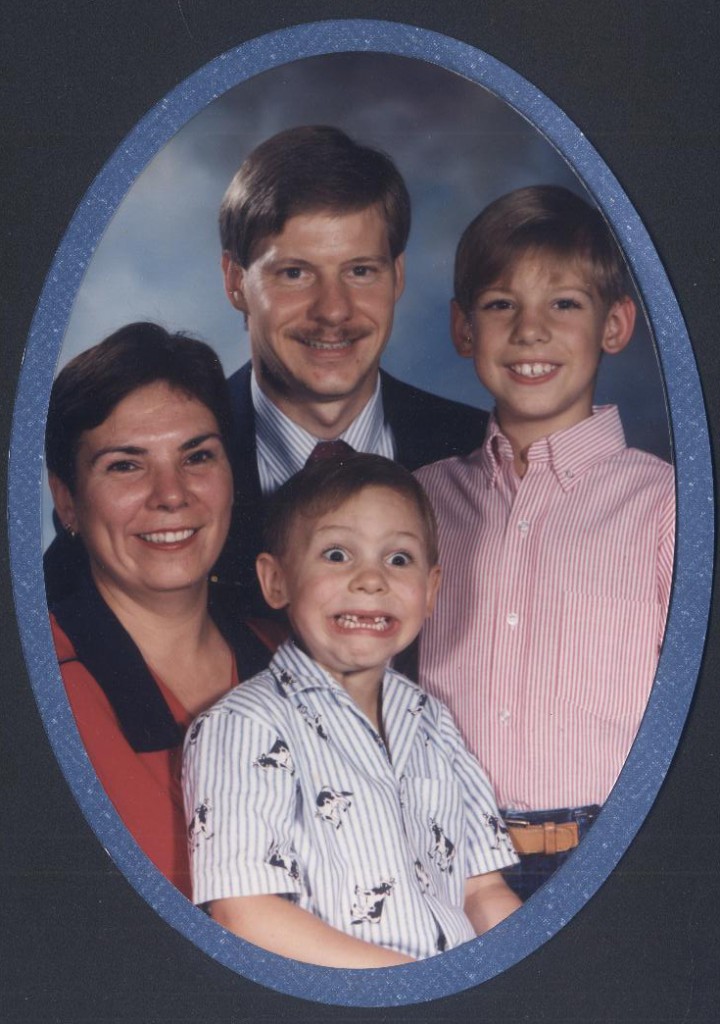 Finally found one that goes to twelve.
(submitted by Miller)
He's the understudy.
(submitted by Marica)