Babies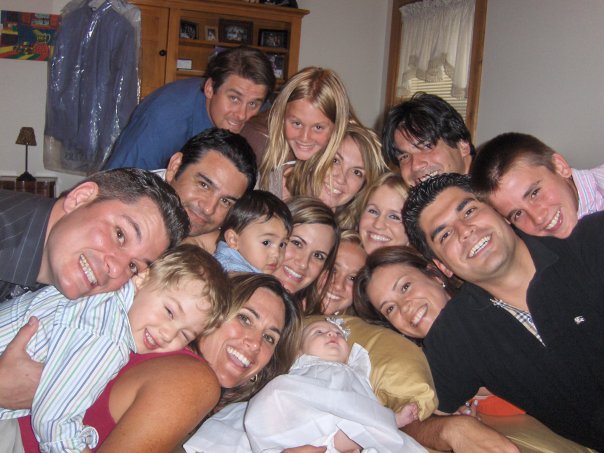 This baby experiences its first invasion of private space.
(submitted by Peter)

"My mom, bless her soul, absolutely loved her dustbuster and thought all of us should have one for Christmas. We all posed with her and her trusty old one."
(submitted by Peter)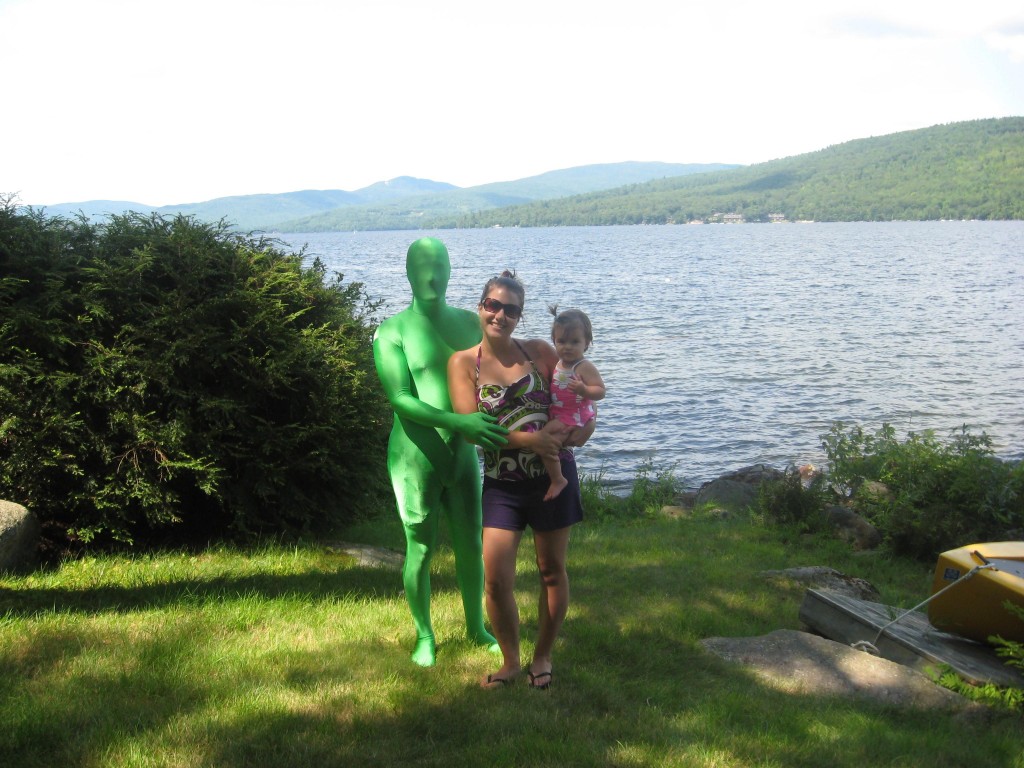 While this dad was trying to teach his daughter a valuable lesson, this actually does nothing for the environment.
(submitted by Weez)

There is nothing more adorable than a baby pile-on.
(submitted by Sienna)

This is what we like to call a "choose your own adventure" family photo.
(submitted by Nathan)

"I was born in Spain (Air Force Brat) and we had a bidet in the bathroom. My mom caught me using it as a water fountain (they "never" used it) and let me continue using it. Awkward!"
(submitted by Steven)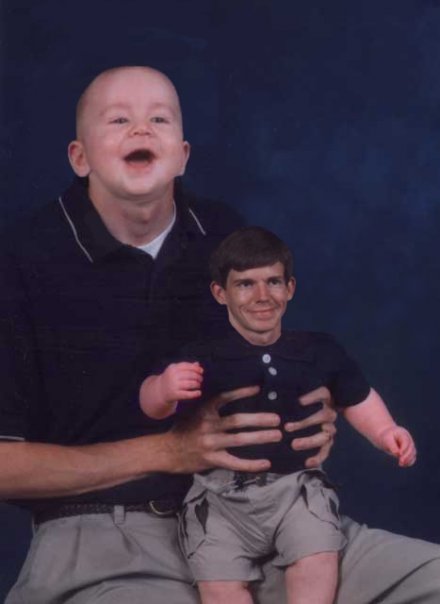 We know what you're thinking, but take our word for it- no photoshopping here.
(submitted by DS)

"In the photo is my grandpa holding me as a baby in 1989. After grandpa retired, he started a side job as a clown, where he'd go to birthday parties and do magic tricks. He also often wore his boxing shorts from his days as a heavyweight boxer at Michigan State. He was dressing upto entertain the grandkids that day, and the boxing/clown combination certainly made for an interesting photo."
(submitted by Darcy)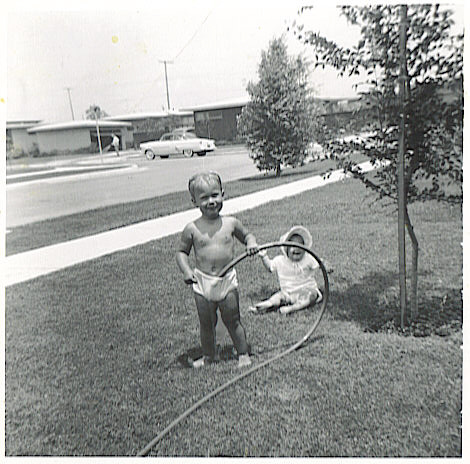 A literal interpretation of "hose-down."
(submitted by Brynn)

Here's Santa taking some time out from his busy schedule to freak out some nice people.