Babies

"My twin brother and I tied to our side porch by my father and grandfather to prevent us from walking in the concrete they were pouring out back. In his defense, he did leave us a box of toys and a sweet pair of boots within rope's length. Mom and grandma were not pleased upon their return."
(submitted by Chris)

"My dad loved motorcycles. This is him on his Yamaha with me in back and my 2 year old brother bungee corded to the seatback."
(submitted by Miranda)


This is what happens when you see the world through amber-colored glasses.
(submitted by Vicky)

And it wasn't anywhere near Halloween. Seriously.
(submitted by Olivia)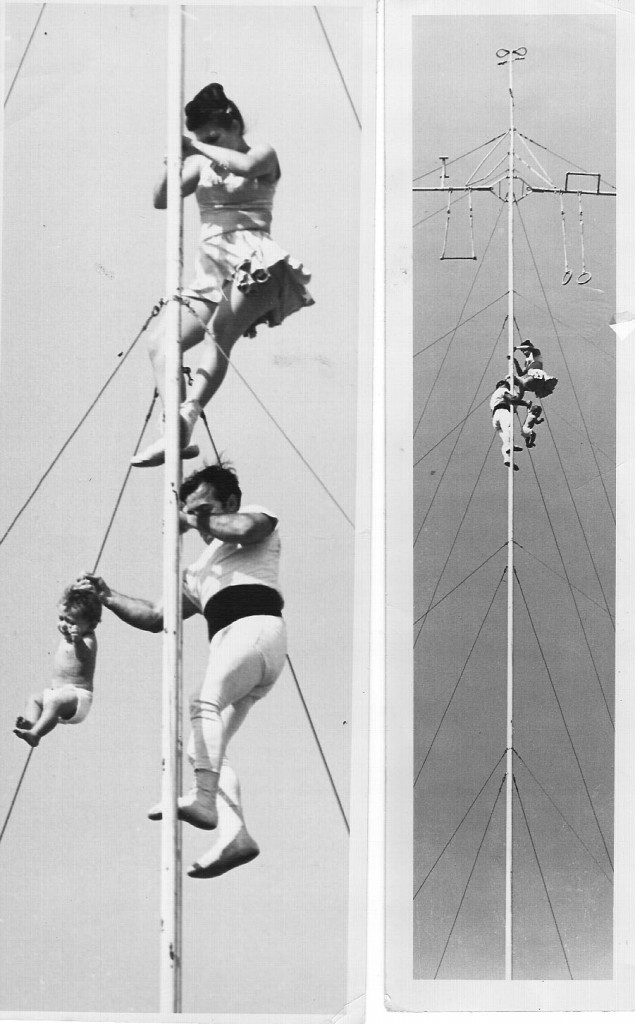 You should have seen his high chair.
(submitted by Nina who tell us this is aerialist-acrobats Frankie Vincent, wife Rose & son Nikki in 1951)

This one forgot its bookmark.
(submitted by Thomas)

These two are considering having one of their own.
(submitted by Natasha)

"I was just looking through some old albums at home and found this gem. It's my aunt and I. I'm not sure what was going on in the photo, but I'm guessing that I just got a new haircut and was not so happy with it."
(submitted by Janice)


The plaid doesn't fall far from the tree.
(submitted by Matt)

"Picture of me 5 months old on Halloween. My parents dressed me as the tooth fairy and hung me from the plant holder that hung from the ceiling by the front door."
(submitted by Megan)