Babies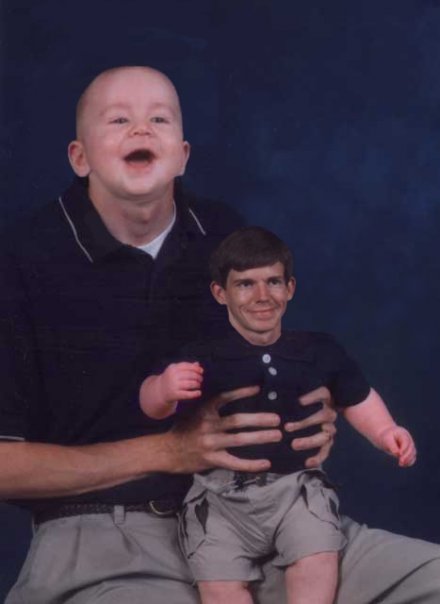 We know what you're thinking, but take our word for it- no photoshopping here.
(submitted by DS)

"In the photo is my grandpa holding me as a baby in 1989. After grandpa retired, he started a side job as a clown, where he'd go to birthday parties and do magic tricks. He also often wore his boxing shorts from his days as a heavyweight boxer at Michigan State. He was dressing up to entertain the grandkids that day, and the boxing/clown combination certainly made for an interesting photo."
(submitted by Darcy)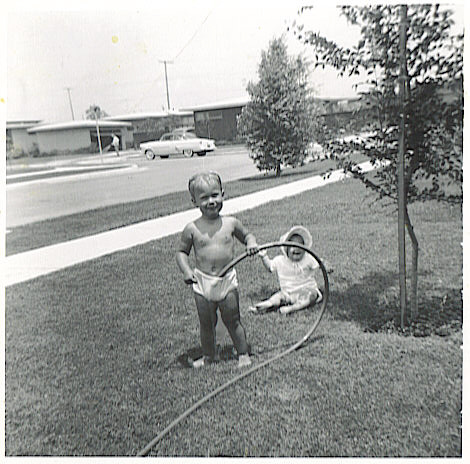 A literal interpretation of "hose-down."
(submitted by Brynn)

Here's Santa taking some time out from his busy schedule to freak out some nice people.

Grandma lasted the longest at 2 days, 14 hours.
(submitted by Tonia)

How can we not love Jennifer for referring to her own baby picture as "creepy."
(submitted by Jennifer)

Proof that a man can be too supportive.
(submitted by John)

Don't let the snowman sweater fool you.
(submitted by Maria)