Grandpa
Grandpa and his cat, Ash.
(via source)
"My Grandpa George is…..well…quite the show stopper. We never had a normal family or photo for that matter. When the family would all get together, we could always count on Grandpa George to make us laugh. He would get so hammered he would disappear into his bedroom for a half hour and either the Wolfman, Dracula, or Zorro would come out and chase us around the house! We had a blast. Im in this picture, but my granny is blocking me. You can tell by the smiles on our faces we didn't care who thought we were crazy… we had the BEST grandpa in the whole world!"
(submitted by Eileen)
"This is a photo of me ( holding my bear) and my grandpa and dad. One or the other would get stuck babysitting me at times. I'd get dragged down to the local bar, a cherry coke to nurse for the night and would have my bear to talk to. Good times for all."
(submitted by Sarah)
"I can't remember the holiday, but my grandparents gave me a shirt & my sister money!!!??? You can see my enthusiasm!"
(submitted by Leah)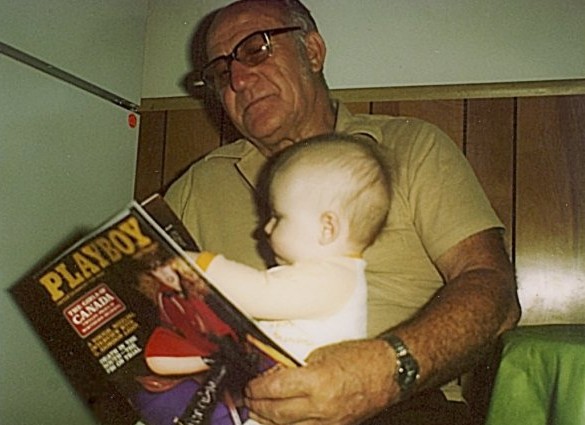 "Me and my grandpa spending some quality time together."
(submitted by Michelle)
"I am that white blob on the table. My grandfather dropped me and my mother captured the action perfectly. Look how much my siblings care about me. My brother is raising the roof, my sister is telling him to raise it higher, and my grandmother is too absorbed by my little sister."
(submitted by Kristen)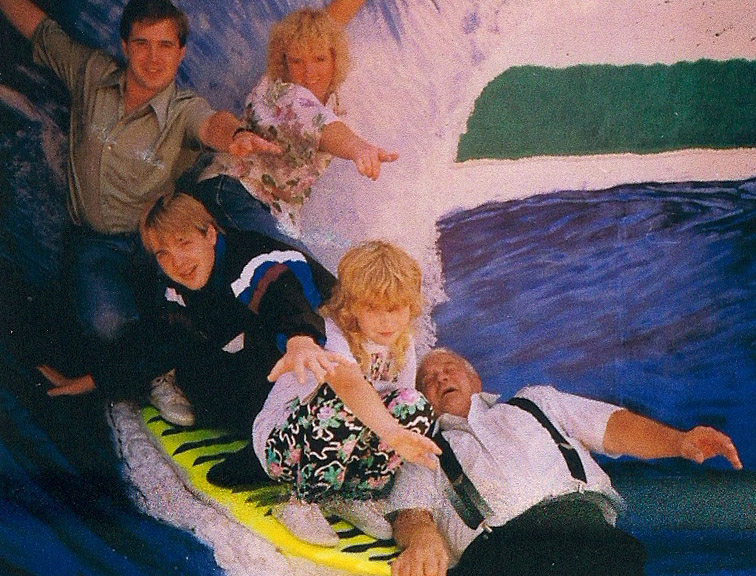 "This is my Grandpa. He took this photo as a self-portrait. I think he was trying to show his sense of humour and laugh a little."
(submitted by Jacob)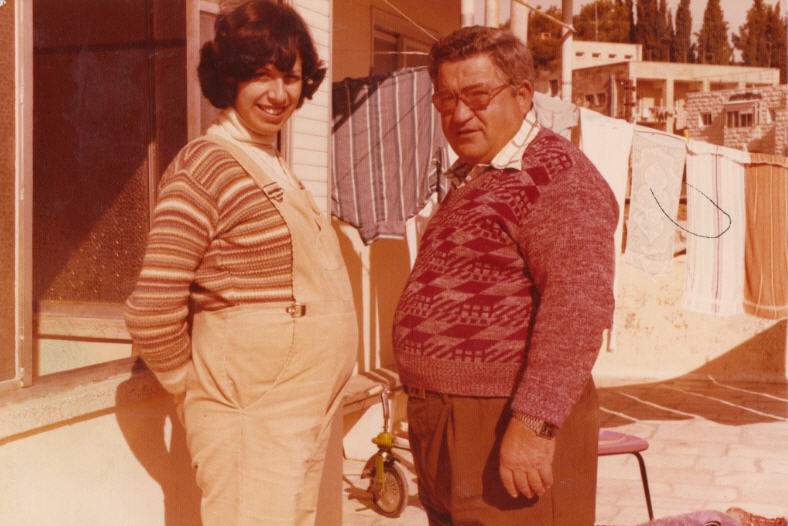 See, some men can relate.
(submitted by Chen)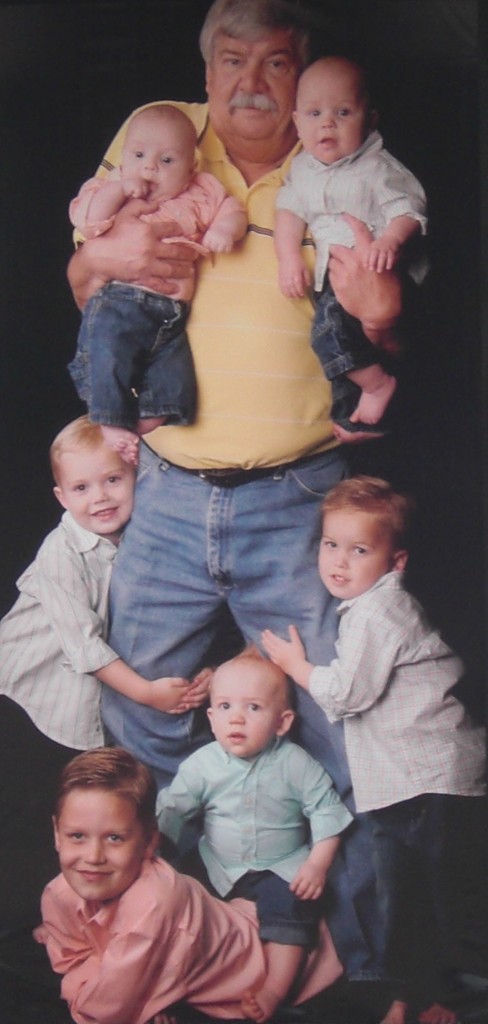 At least he didn't go down without a fight.
(submitted by Debbie)