Halloween
"Mom decided to save money on costumes that "you only wear once." She tied trash bags on my brother and I and stuffed them with newspaper, smeared brown eye shadow on our faces and pasted big signs on our chests that said TRASH."
(submitted by Michelle)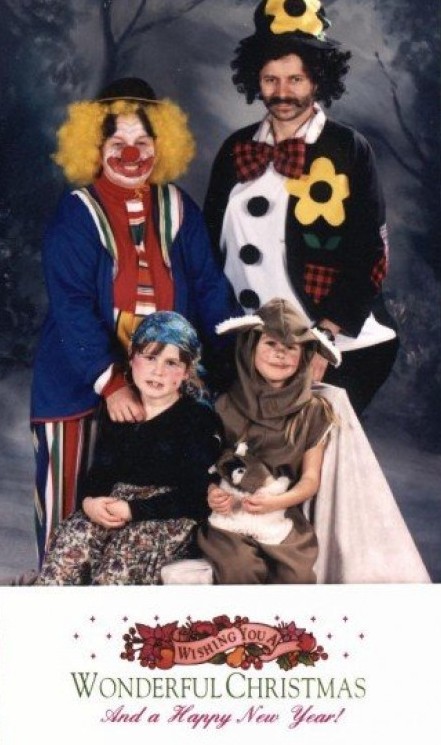 You can never start the celebration too early.
(submitted by Samantha)
Think we found the gold on the other side of this one.
(submitted by CJ)
If only it were Halloween every day.
(submitted by Reg)
"When I was little, my mom decided to dress me up as a bag of jelly beans. Looking for cheap costume ideas? This one consisted of a transparent trash bag from under the kitchen sink and some balloons."
(submitted by Andy)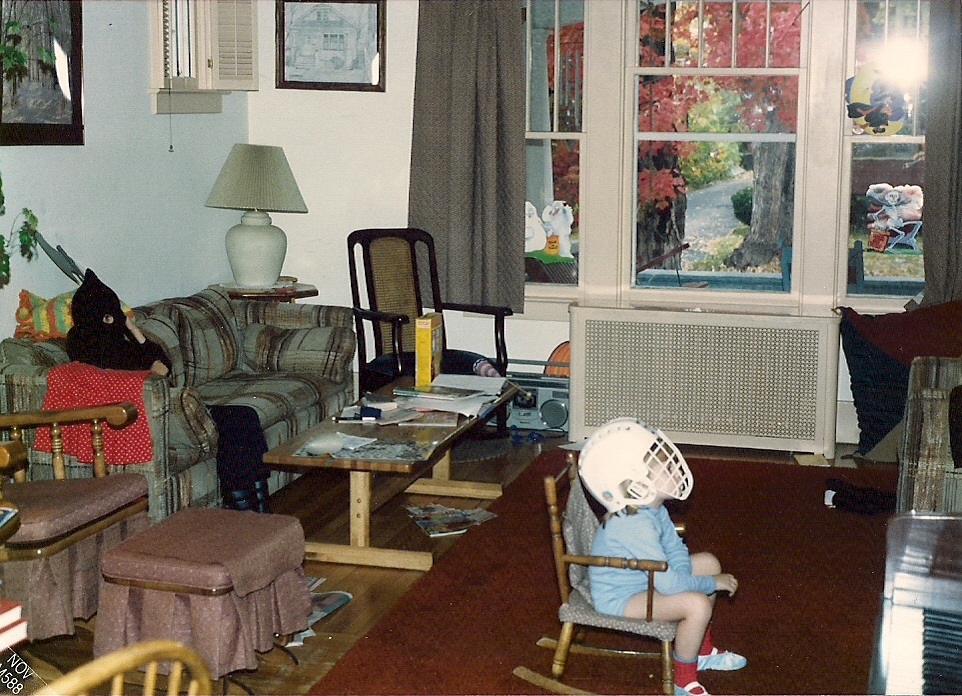 It's never too early to throw on the costume.
(submitted by Niki)
"Halloween 1990. My sister and I are dressed as brides. I'm 5, my sister is 3. My mom made the costumes to reflect her high hopes for our futures."
(submitted by Averie)
A kiss to build a nightmare on.
(submitted by Truex)
"This is me as a young child getting my picture taken at a local Toys 'R Us. So, not only am I getting my picture with Dracula but I am wearing Mork and Mindy suspenders and a Father Guido Sarducci shirt."
(submitted by Jason)
"Look at my mom.  And look at the phallic horn on her head."
(submitted by Jordan)