Photos
Nobody came out clean on this one.
(submitted by Julie)
"I am not certain how or why this picture took place since I was the youngest  (being held by the ninja). However, I have been told that the ninja was in fact our neighbor, what I question is why my sisters and I were such willing participants. Hey, mom and dad- why didn't you tell us about "stranger danger?"
(submitted by Helen)
"My dad had a last minute idea to add a prop to our family photo.  He saw the photographer had cigarettes and decided that everyone in the photo should have one.  I am the red head bottom right with my eyes rolled up."
(submitted by Jesse)
All of the bases were covered at this MGM event.
(submitted by Tim)
And it has only just begun.
(submitted by Reginald)
Placement is everything.
(submitted by Christina)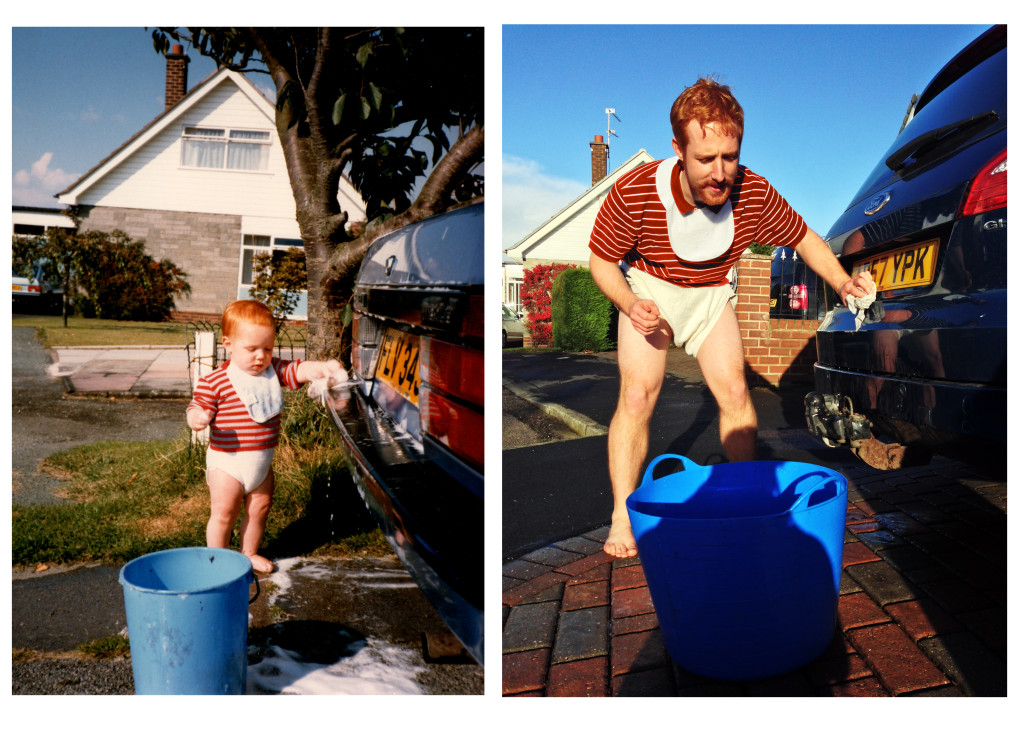 "Olan Mills Portraits – then and now. Doesn't everyone get their pictures taken at Olan Mills? My daughters surprised me with an amazing reenactment!  The detail is incredible!"
(submitted by Ruth)