Photos
Eh, to hell with it.
(submitted by Trish)
On second thought, he decided to keep the ring.
(submitted by John)
"This is my mom, dad and brother in Sydney. Posing on a bridge, my brother set the camera on timer, and ran back to join my parents. However, he had too much momentum and fell back into the pond."
(submitted by Claire)
You've just made a baby. So why not paint like one?
(submitted by Claire)
'This is quite possibly the evilest easter bunny i've ever seen."
(submitted by Meredith)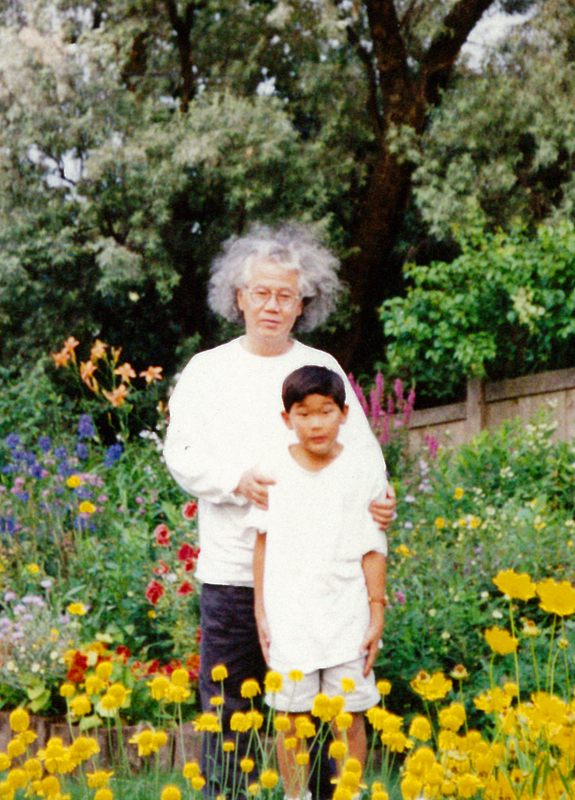 If you build it, it will grow.
(submitted by Thomas)
Shhh, I'm just about to scare the crap out of this nice little girl.
(submitted by Cameron)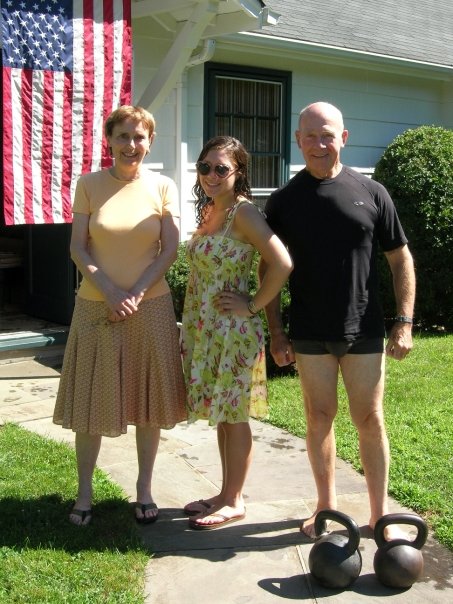 "My grandfather is the star of many awkward family photos. Here, he poses pantsless, with a pair of kettlebells, artistically composed at his feet to highlight his lack of pants and booty short spandex. The  flag in the background pretty much says it all: this is AMERICA."
(submitted by Hannah)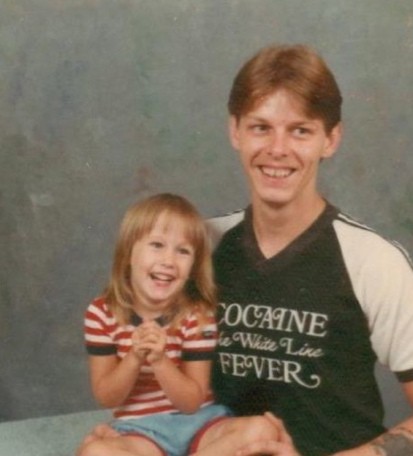 "A picture taken of my father and sister. This is around 1983-1984. It was a professional photo, not candid, so he had to plan this outfit out."
(submitted by Kim)
Not everybody loved Pirates of the Caribbean.
(submitted by Laura)