Photos
Some of us are mommy's little ballerina and some of us are mommy's little bag of groceries.
(submitted by Alex)
They're just so well behaved.
(submitted by Kristin)
"Came across this in a box of family photos tonight… As I'm told, my mom was camping in Naples back in the early 80s and snapped this shot of another family on the campgrounds. Note the man in the green shorts who was clearly the first one to pitch a tent. "
(submitted by Katie)
It's good to be the maid of honor.
(submitted by Jill)
"My sister was home from the Peace Corps and brought us some traditional clothing from Ghana so we could send these photos back to her host family. Awkwardness ensued."
(submitted by Ashleigh)
Robby was hoping for something a little more impressive to hold over his head.
(submitted by Robby)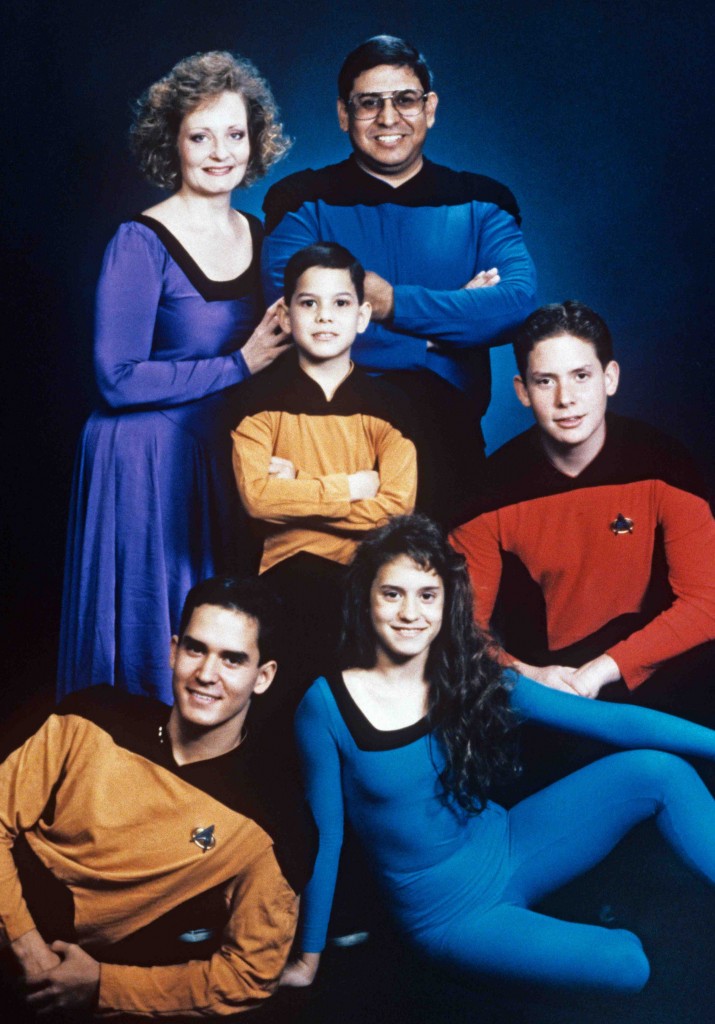 This family boldly goes where no other family has gone before.
(submitted by Robert)
"This is me, in the awful probably homemade dress with my Dorothy Hamill haircut, the day my mom and stepfather got married. Clearly, I am thrilled. And so is my brother."
(submitted by MeLaina)
These sisters have nothing to hide.
(submitted by Patti)
Don't even think about bringing up Tuesday to these four.
(submitted by P)