Recreations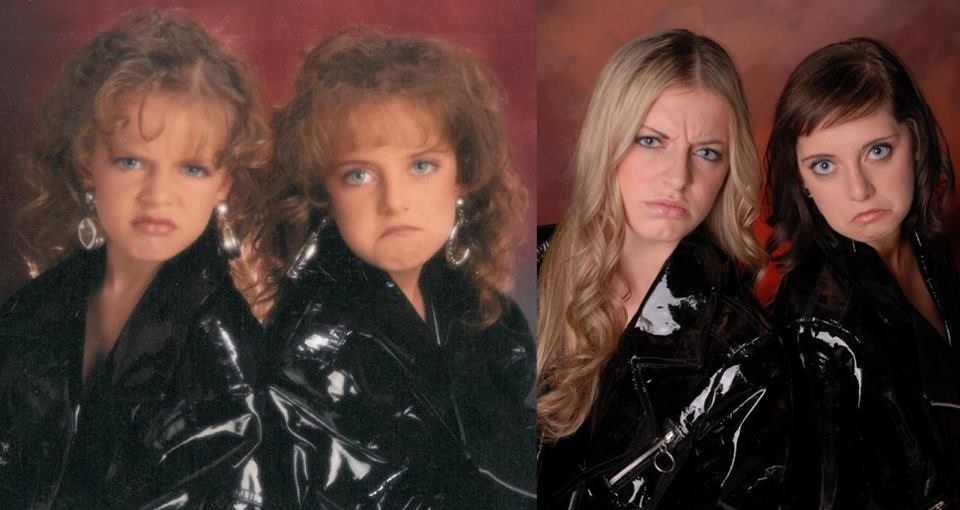 We applaud anyone who is willing to wear the same outfit for 40 years. Congratulations, Dale Irby.
(via Dallas News)
The very funny Danny McBride and Maya Rudolph recreated some of our classic Awkward Family Photos for GQ's comedy issue. We've included the originals as well below!
(sourced from GQ.com)
They wanted to change things up.
(submitted by Kelly)
"We re-created this shot on Easter Sunday, 2012 for the 25th anniversary. Original Olan Mills photograph was shot in 1987."
(submitted by Karla)
"Twelve years to the day after the original was taken, we took this photo to show that my son Ian survived the entire hair-raising ordeal."
(submitted by Tom)