School Photos

He was a one-take kind of guy.
(submitted by Jeremy)

"This is a school photo of my brother Jeff in the 2nd Grade.  Need I say more?"
(submitted by Jennifer)

"This is a photo of me from when I played basketball in second grade. My mom liked to put my hair in bows to match my uniform and I had really bad eye sight."
(submitted by Kaylee)

"The day before school pictures 1984 my mom was complaining that I wore black too often (all the time). So after making myself beautiful on school picture day I grabbed an old white sweater vest out of her closet and wore it to school. She still was not pleased with my school photos. Wonder why?"
(submitted by Mara)

Proof that you can rock the headgear.
(submitted by Sandra)

Feel the heat.
(submitted by Clint)

"When my son had his school photo taken, he was terrified of blinking and having his eyes closed. He was also wearing his favorite Roadkill shirt because he felt that he looked especially handsome in it."
(submitted by Sharon)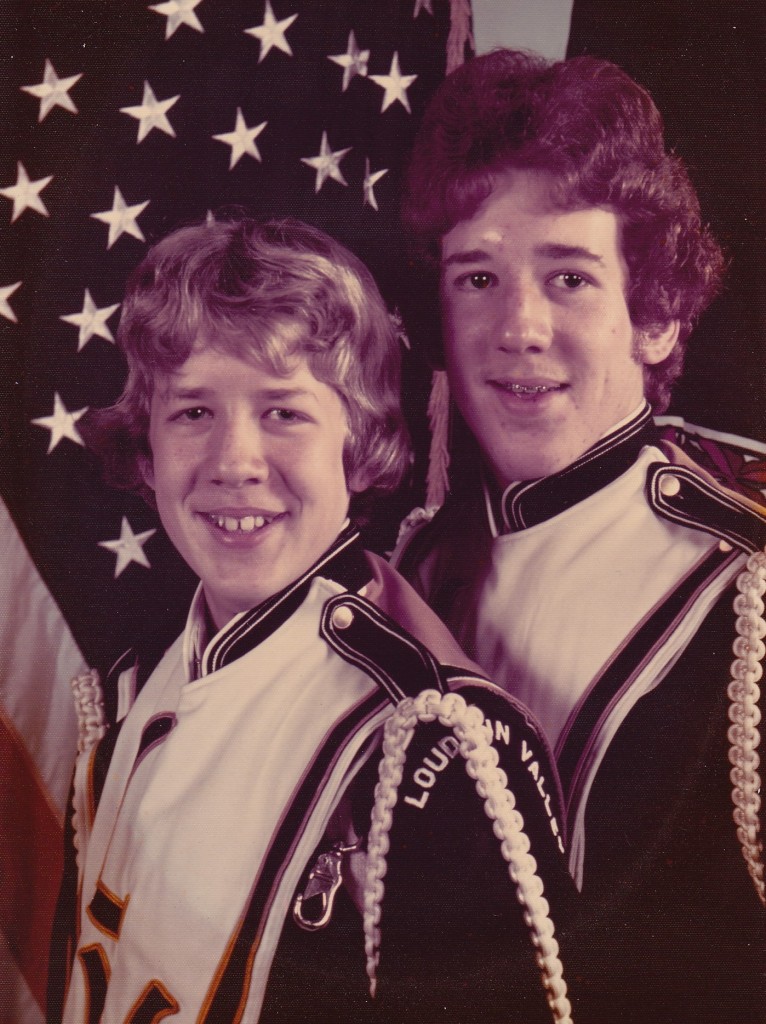 They did it for the nookie.
(submitted by John)

One way to get closer with your students.
(submitted by Anony)

"Group photo of my H.S. Drill team. I am top left. I think the band director wanted us to be 'avant-garde' but- well, you can see the results. This was taken at a competition full of adorable pom and cheer girls who were busy vaselining their teeth and finding matching scrunchies. Our music was something by the Doobie Brothers and the soundtrack of Labyrinth. I kid you not, we were instructed to emulate amoeba at the beginning of our routine. Which included hula hoops."
(submitted by Ingrid)