Teens
The true meaning of special effects.
(submitted by Colleen)
Feel the heat.
(submitted by Clint)
He wasn't always such a posse magnet.
(kindly submitted by Adrien Grenier)
"One word to describe me at this strange stage in my life – Showman."
(submitted by Mark)
"My first birthday- I am the one in the center, screaming my lung out, surrounded by family, friends, and one very very confused exchange student who was staying with my aunt."
(submitted by Lauren)

"When my son had his school photo taken, he was terrified of blinking and having his eyes closed. He was also wearing his favorite Roadkill shirt because he felt that he looked especially handsome in it."
(submitted by Sharon)

"Photo of me and my two other siblings when we donated a house on some property my parents bought to the fire department. My parents thought it would be a good memory to have and had us pose smiling in front of a burning house, little did they know the picture was extremely ironic."
(submitted by Brennah)
Believe it or not, he does his own makeup.
(submitted by Scott)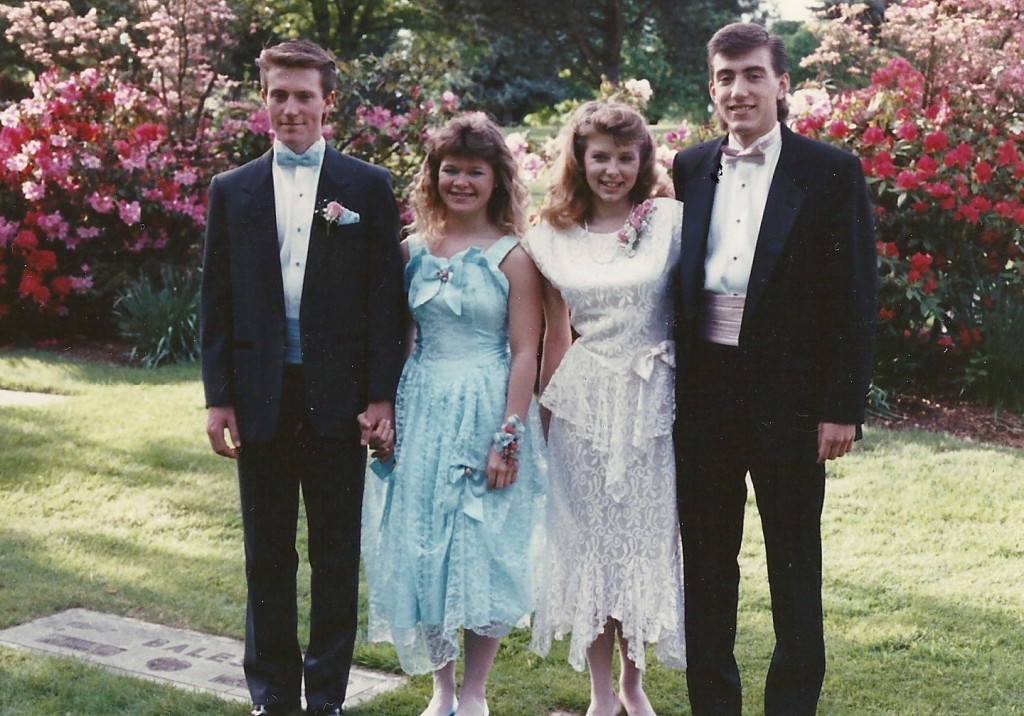 A reminder to enjoy that time of our lives when we're in full bloom.
(submitted by Audrey)
What good is a white dress if your truck is dirty?
(submitted by Mckenna)