The 80's
"Back in the 80's a body wave permanent hairstyle seemed to be the rage. In hindsight, I'm glad that era has passed on. I have a few more like this, but probably none that better captured the 80's fashion like this one."
(submitted by Jarrod)
"Found out Bill Nye used to go to my mom's parties in the 80's."
(via source)
"In 1983, my mom and my aunt got in a huge fight. In retaliation, my aunt bought me this for my birthday."
(via source)
"This was a Christmas present to our mom. I guess you can tell we all loved heavy metal music and had the hair to match. The guy on the back right is the oldest of the four brothers and yes that's his real hair. The one in the front left is me, the youngest of the four, and yes that was my favorite belt-if you look real close you'll notice that it didn't fit anymore. I was pissed that I had to take this picture. This family photo was taken at Sears in 1987. We asked if they had an ally way for the back drop, but had to settle for a plain one.
(submitted by Phillip)
"Kindergarten 1982 , I thought I was going to be in a box like the Brady Bunch family, thinking I would give a wave to my friend Jessica Carte right above me. I was devastated when I found out pictures were taken one by one and the boxes were the layout."
(submitted by Kelleen)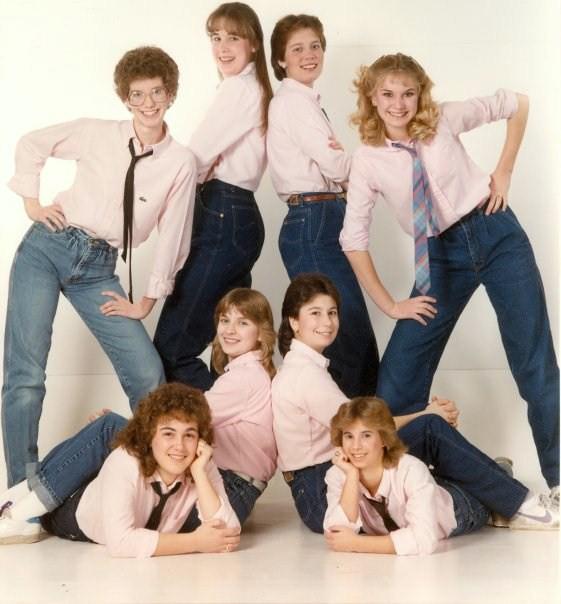 And this was their freestyle pose.
(via source)