Family Portrait
Believe.
(submitted by Laura)
Paradise is just a shirt away.
(submitted by Kristie)
It was his moment to shine.
(submitted by Ben)
"This was taken in the Fall of 1970.  My dad was studying for a PhD in Theatre, so he was taking a costuming class.  For some reason, he decided that it would be a good idea to make the family matching outfits.  Apparently, I was the only one brave enough to show my true feelings."
(submitted by Milaka)
"With relatives in West Germany (before the reunification in 1989), we were in the lucky position to get some Levis jeans or damn hot fake snakeskin pants, like me (in fact we get only the old worn out and ugly stuff from them)."
(submitted by Marcus in Germany)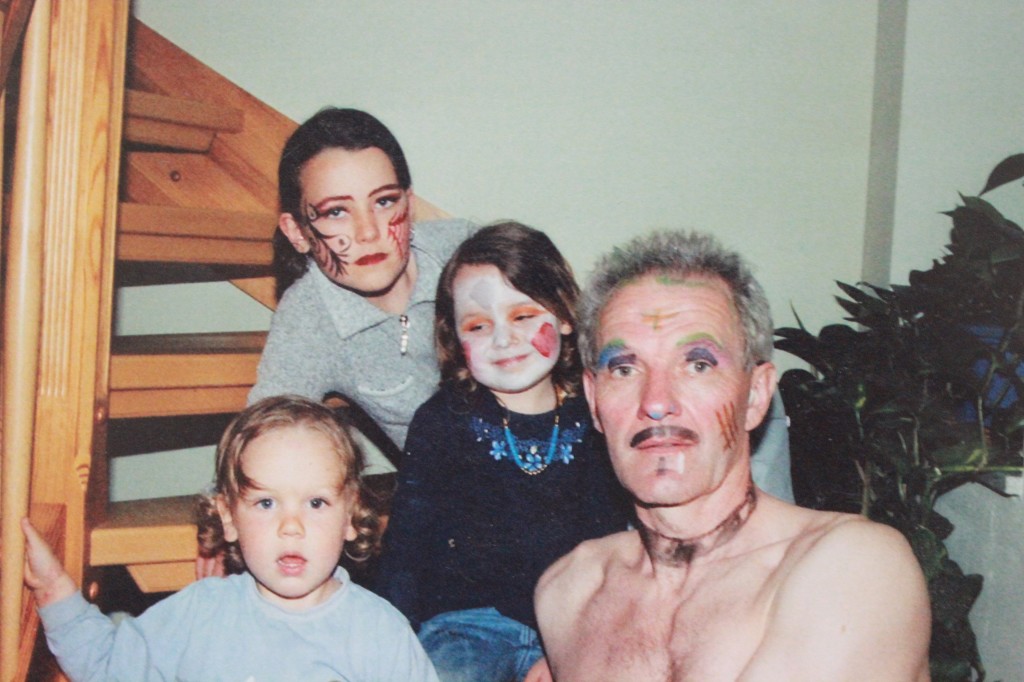 Someone took the game a little too seriously.
(submitted by Jelena in Germany)
Answers the age-old question, "Is it awkward for the whole family to pose with bananas?"
(submitted by Keith)
Before there was The Gap.
(submitted by Anne)
To truly understand them, you must look from every angle.
(submitted by Anthony)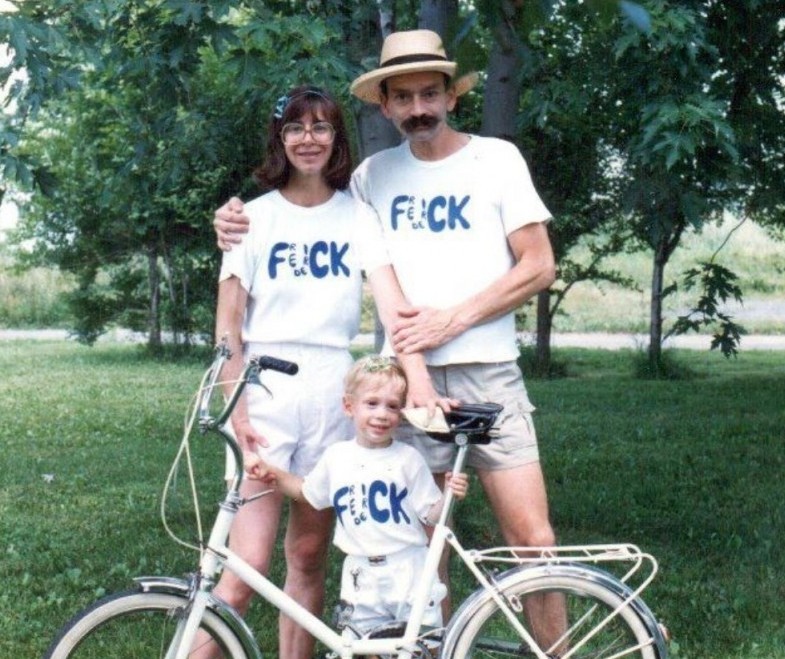 That's right. Frederick.
(submitted by Greg)