Family Portrait
We're betting on the mullet.
(submitted by Angel)
This family also believes strongly in the right to bear farmers' tans.
(submitted by Sierra)
"My brother was fussing the whole portrait session, and my parents were getting frustrated as they were just trying to get one decent photo of the family. Finally, they threw their arms in the air and told him to sit where he pleased. It was my brother's decision to sit off to the side. As you can see from my smirk, I wasn't upset about it. Considering how odd the picture turned out, I'm surprised my family selected to hang it in our home for all these years."
(submitted by Yuri)
Check out their new show this fall on the WB.
(submitted by Mary)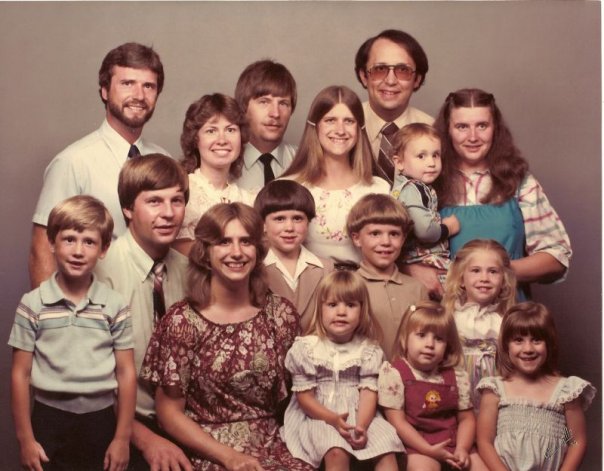 See if you can find the twenty-three families in this photo.
(submitted by Vik)
Bring on the tornado.
(submitted by stickZ)
"Apparently somebody thought it would be hilarious if we all dressed up like brothelgoers for our annual family photo a few years back. Check out mom's leg."
(submitted by Christina)
Mind the fro.
(submitted by John)
This family prefers to dress for both bed and a job interview.
(submitted by Barbara)
Don't judge them just because they're judging you.
(submitted by John)